Interaction of the New Inhibitor Paxlovid (PF-07321332) and Ivermectin With the Monomer of the Main Protease SARS-CoV-2: A Volumetric Study Based on Molecular Dynamics, Elastic Networks, Classical Thermodynamics and SPT
In Silico study comparing ivermectin and paxlovid Mpro interaction, showing similar interaction for paxlovid and the ivermectin B1a homologue, a different mechanism for ivermectin B1b, and interaction at different sites for paxlovid.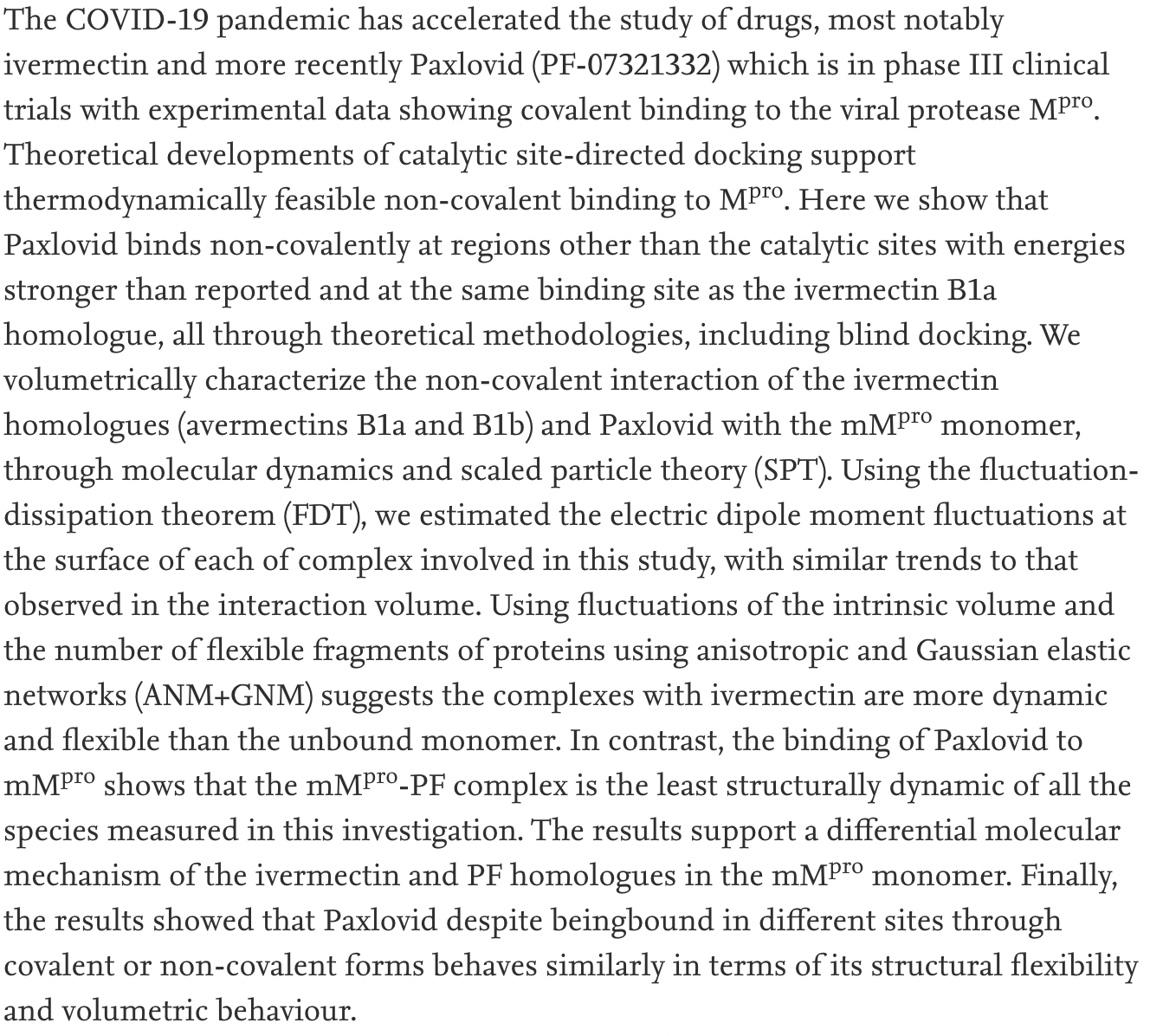 Alvarado et al., 14 May 2022, peer-reviewed, 12 authors.
Contact: alvaradoysaias@gmail.com, lgonzalezpaz@gmail.com.
In Silico studies are an important part of preclinical research, however results may be very different in vivo.