In Silico analysis finding that the in vitro activity of ivermectin may explained by acting as an inhibitor of importin-α, dimeric 3CLpro, and Nsp9.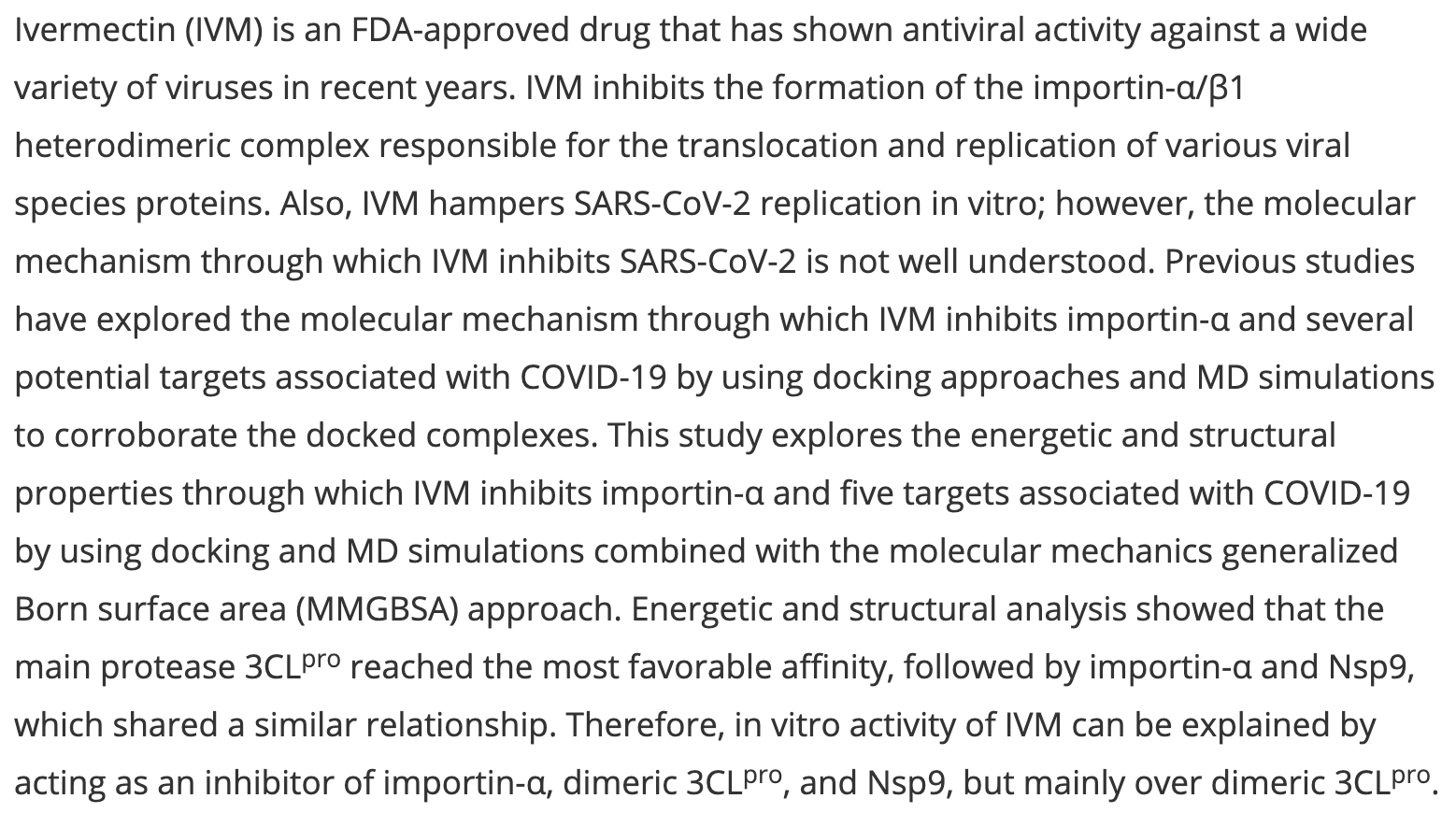 Bello et al., 10 Apr 2021, peer-reviewed, 1 author.
In Silico studies are an important part of preclinical research, however results may be very different in vivo.