In Silico analysis of the components of ivermectin (avermectin-B1a and avermectin-B1b), suggesting different and complementary inhibitory activity of each component, with an affinity of avermectin-B1b for viral structures, and of avermectin-B1a for host structures.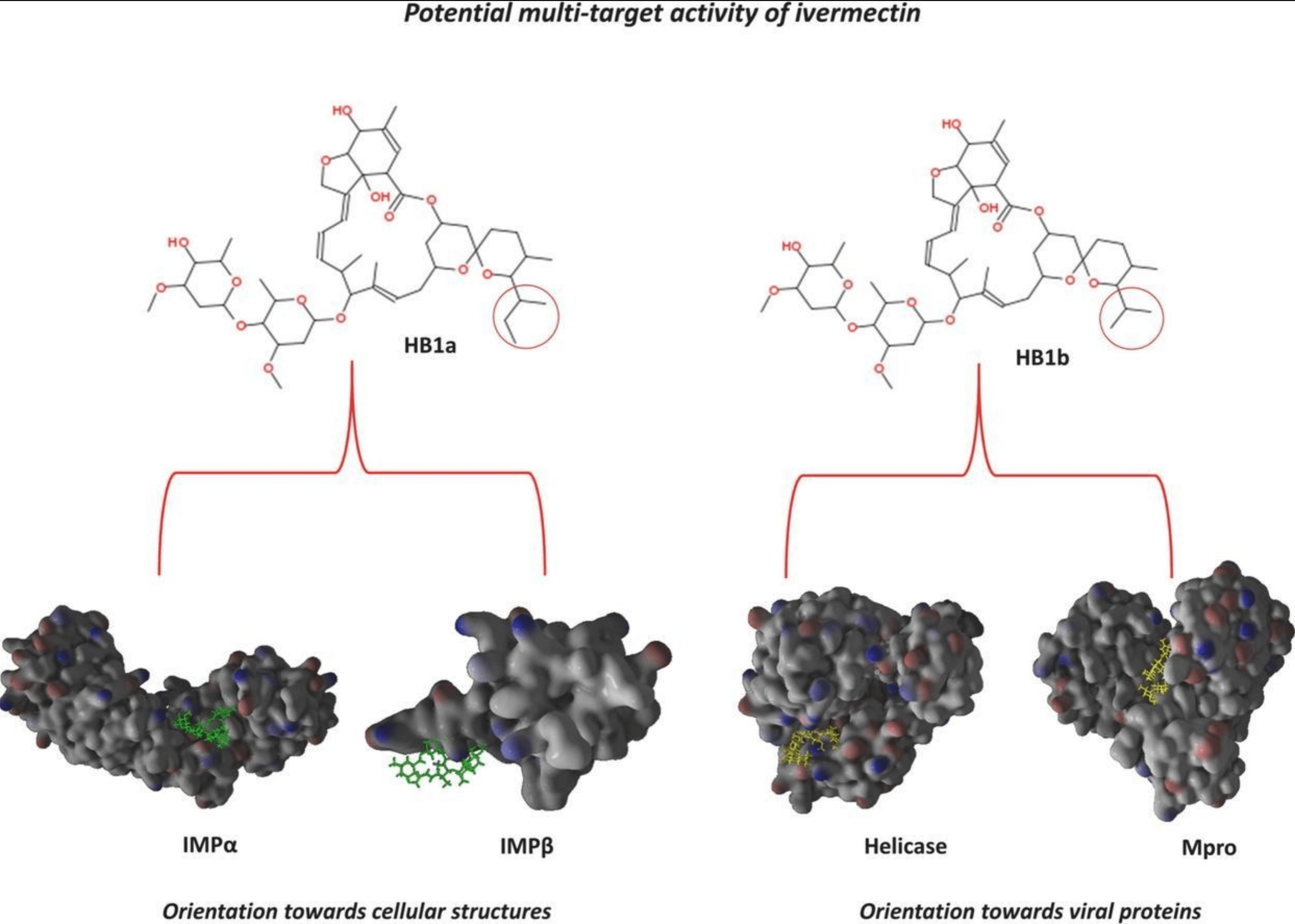 González-Paz et al., 19 Aug 2021, peer-reviewed, 9 authors.
In Silico studies are an important part of preclinical research, however results may be very different in vivo.