In Silico analysis finding that ivermectin has high binding affinity for the SARS-CoV-2 viral spike protein, main protease, replicase, and human TMPRSS2 receptors.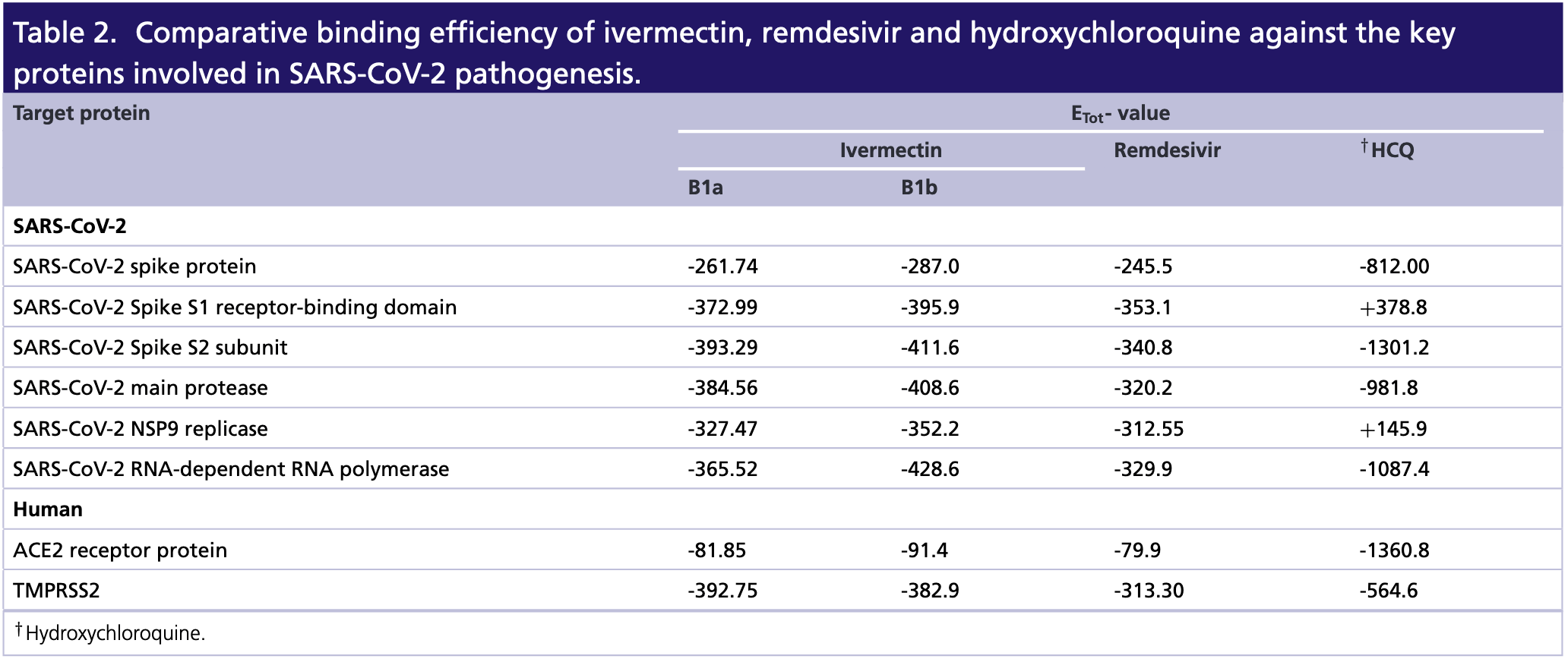 Choudhury et al., 25 Mar 2021, peer-reviewed, 7 authors.
In Silico studies are an important part of preclinical research, however results may be very different in vivo.