Insights from a computational analysis of the SARS-CoV-2 Omicron variant: Host–pathogen interaction, pathogenicity, and possible drug therapeutics
et al., Immunity, Inflammation and Disease,
In Silico analysis of the omicron variant and 10 treatments reported effective for previous variants, predicting that all will be effective for omicron, with ivermectin showing the best results.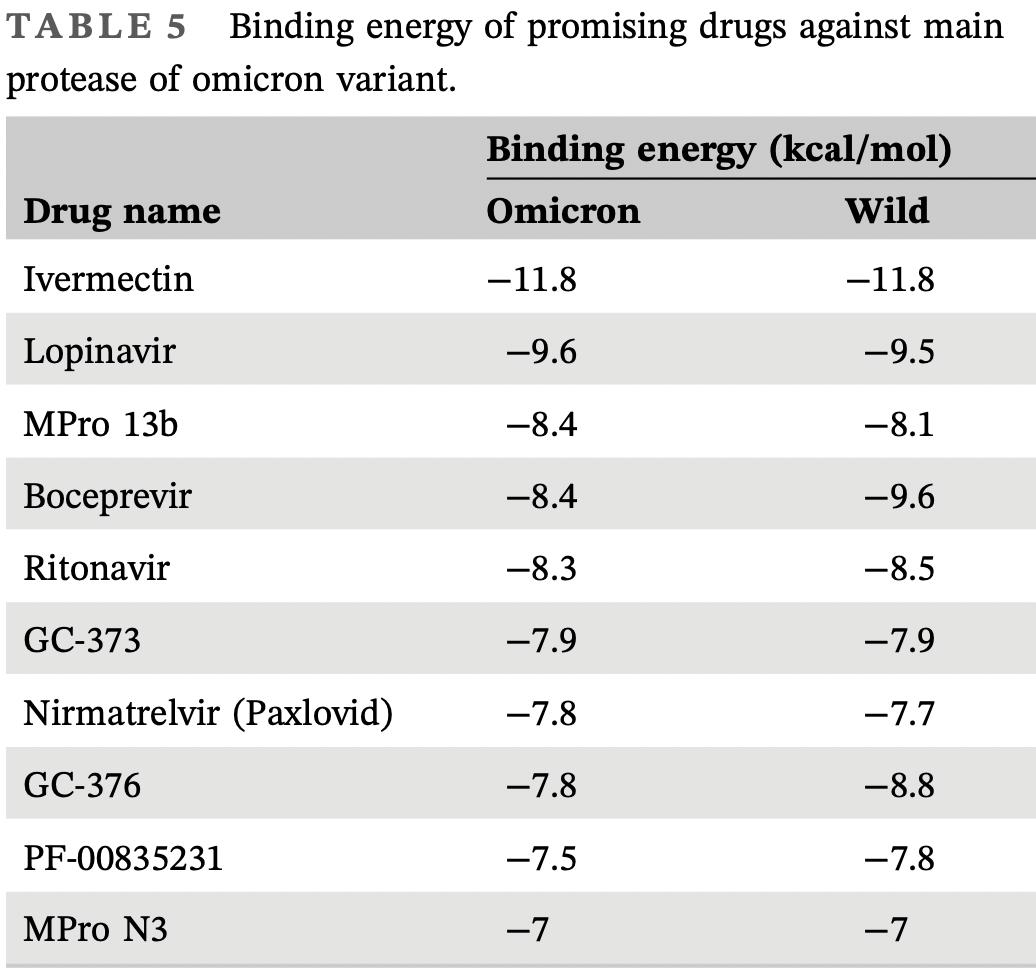 Parvez et al., 20 Jan 2022, preprint, 7 authors.
Contact: ohtsuki.gen.7w@kyoto-u.ac.jp, jakir-gen@sust.edu.
In Silico studies are an important part of preclinical research, however results may be very different in vivo.