Modeling study analyzing timing and dosing regimens of hydroxychloroquine, lopinavir/ritonavir, ivermectin, artemisinin, and nitazoxanide. The greatest benefits were seen when treatments were given immediately at the time of diagnosis. Authors state that "For IVM, no results of clinical trials regarding its effectiveness in COVID-19 have been published yet", which is inaccurate - there were 19 peer-reviewed trials published as of Mar 10, 2021 (43 including preprints).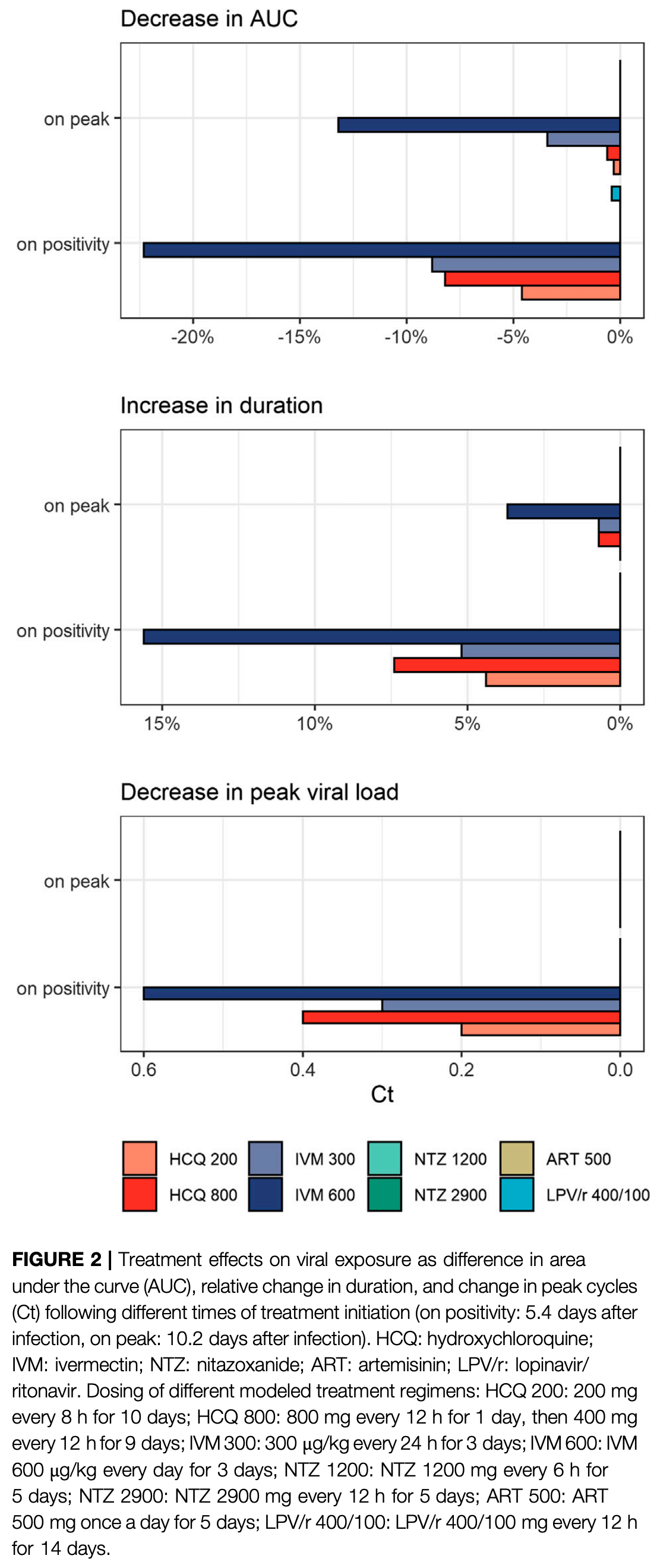 Kern et al., 10 Mar 2021, peer-reviewed, 4 authors.
In Silico studies are an important part of preclinical research, however results may be very different in vivo.