In silico study showing strong binding affinity of ivermectin and doxycycline for SARS-CoV-2 main protease 3CLpro, and increased binding affinity for the combination of both.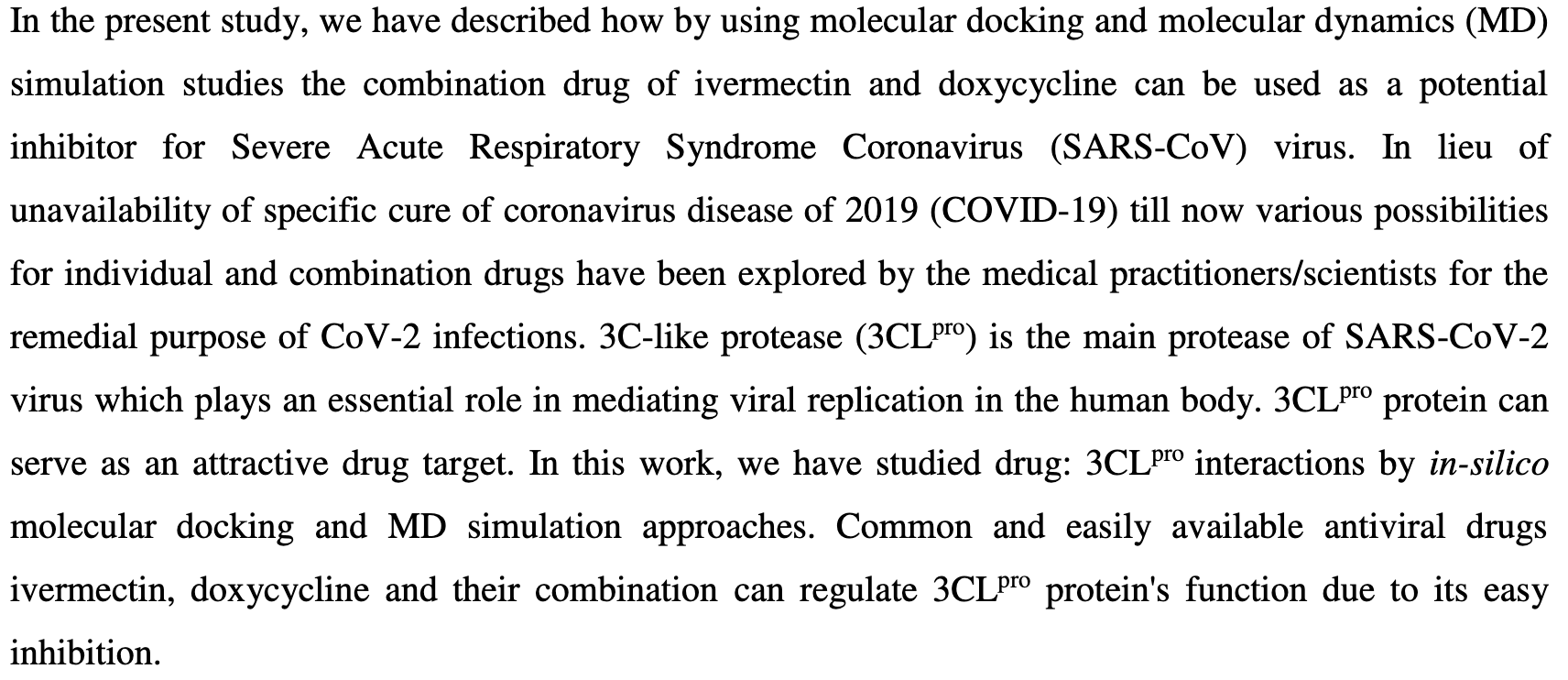 Rana et al., 5 Aug 2021, preprint, 3 authors.
In Silico studies are an important part of preclinical research, however results may be very different in vivo.