In Silico analysis identifying strong or moderate affinity bindings for ivermectin to multiple sites on the spike protein, CD147 and α7nAChr, which may provide effective competitive binding for all variants of SARS-CoV-2.Ivermectin had the highest affinity to the α7nAChr receptor. Analysis showed a potential direct binding of SARS-CoV-2 spike protein to α7nAChr, suggesting mediation of SARS-CoV-2 cellular entry, and potentially shedding light on aspects of COVID-19 including the loss of smell and taste, cytokine storm, and impairment of endothelium-dependent acetylcholine-induced vasodilation.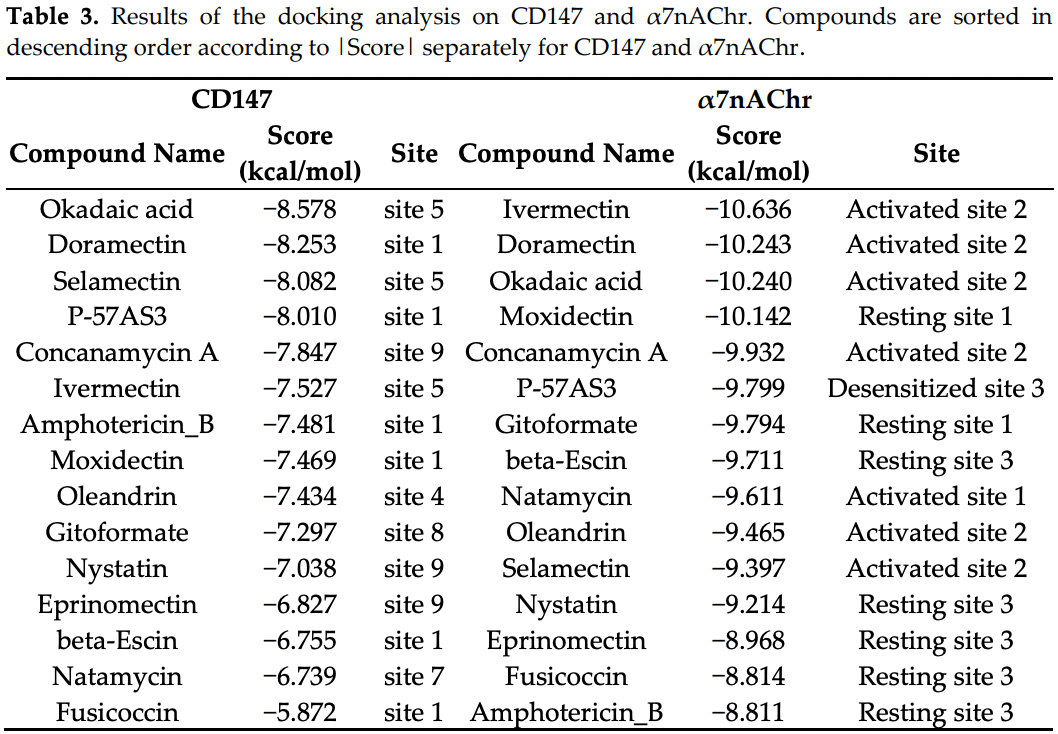 Aminpour et al., 25 Mar 2022, peer-reviewed, 12 authors.
In Silico studies are an important part of preclinical research, however results may be very different in vivo.