In Silico analysis finding that ivermectin had the highest binding energy against the 3CLpro of SARS-CoV-2 and RdRps of both SARS-CoV and SARS-CoV-2.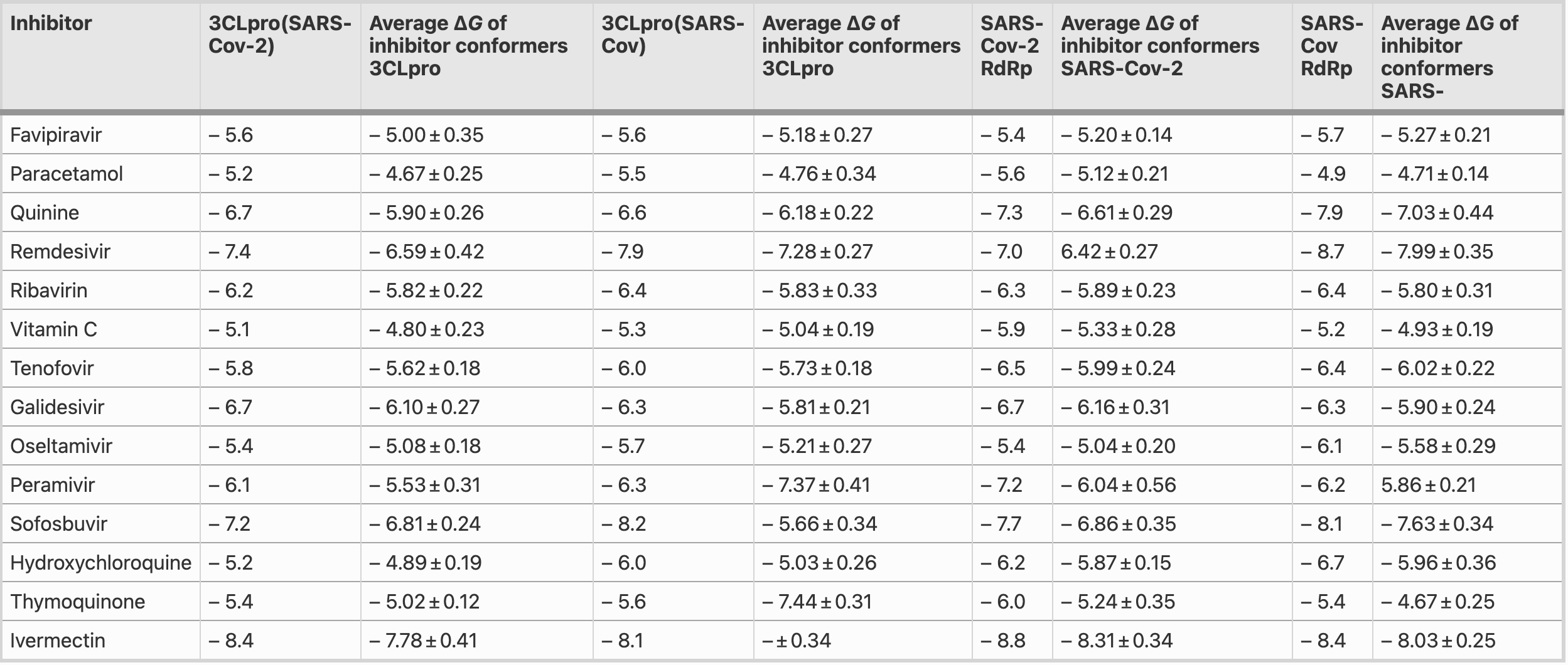 Udofia et al., 25 Mar 2021, peer-reviewed, 5 authors.
In Silico studies are an important part of preclinical research, however results may be very different in vivo.