Gene expression analysis of nasopharyngeal swabs of COVID-19 positive and negative patients, and
in vitro
study supporting the use of ivermectin and atorvastatin for COVID-19, and the efficacy of ivermectin at clinically relevant dosages.Experiments showed that ivermectin and atorvastatin halted NF‐κB activation, impaired importin and Rho GTPases gene expression, and inhibited importin α nuclear accumulation. Authors note that ivermectin and atorvastatin's targetting of importin‐mediated nuclear trafficking may also indicate applicability to other infections including dengue fever, zika, and influenza.Authors show that an ivermectin concentration as low as 0.2μM for 24h produced a similar effect on the inhibition of importin α nuclear to cytoplasmic distribution as that of a 2.5μM for 1h. This suggests that a sustained exposure to lower concentrations could interfere with the host cell machinery that SARS-CoV-2 requires for replication. Experiments also indicate improved results with the combination of ivermectin and atorvastatin.
15 In Vitro studies
support the efficacy of ivermectin
[Boschi, Caly, Croci, De Forni, Delandre, Jeffreys, Jitobaom, Jitobaom (B), Li, Liu, Mody, Mountain Valley MD, Segatori, Surnar, Yesilbag]
.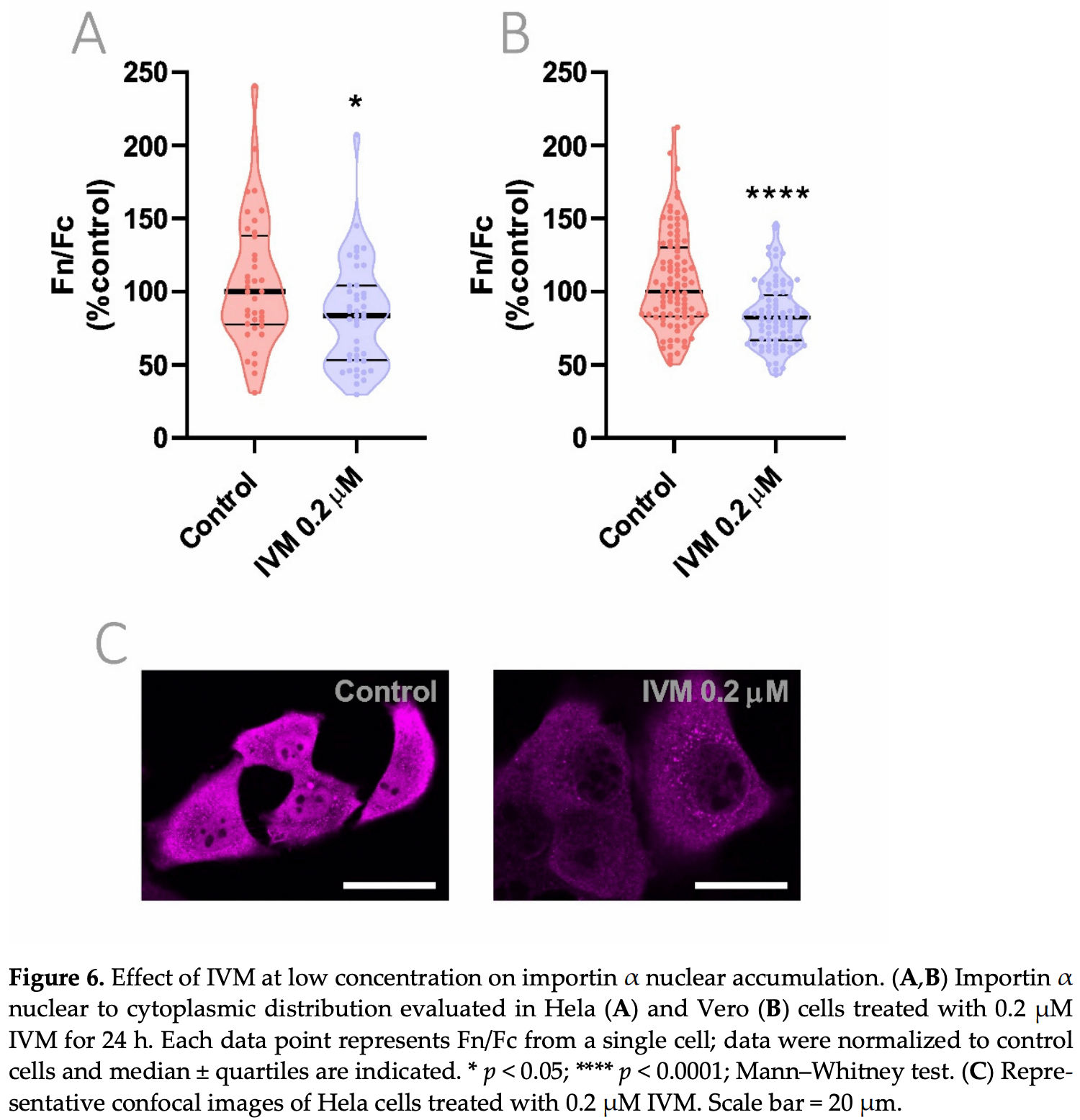 Segatori et al., 15 Oct 2021, peer-reviewed, 11 authors.
In Vitro studies are an important part of preclinical research, however results may be very different in vivo.