Synergistic anti-SARS-CoV-2 activity of repurposed anti-parasitic drug combinations
et al., BMC Pharmacology and Toxicology,
In Vitro
study showing a strong synergistic effect of combinations of ivermectin, niclosamide, and chloroquine, with >10x reduction in IC
50
compared to individual drugs.
15 In Vitro studies
support the efficacy of ivermectin
[Boschi, Caly, Croci, De Forni, Delandre, Jeffreys, Jitobaom, Jitobaom (B), Li, Liu, Mody, Mountain Valley MD, Segatori, Surnar, Yesilbag]
.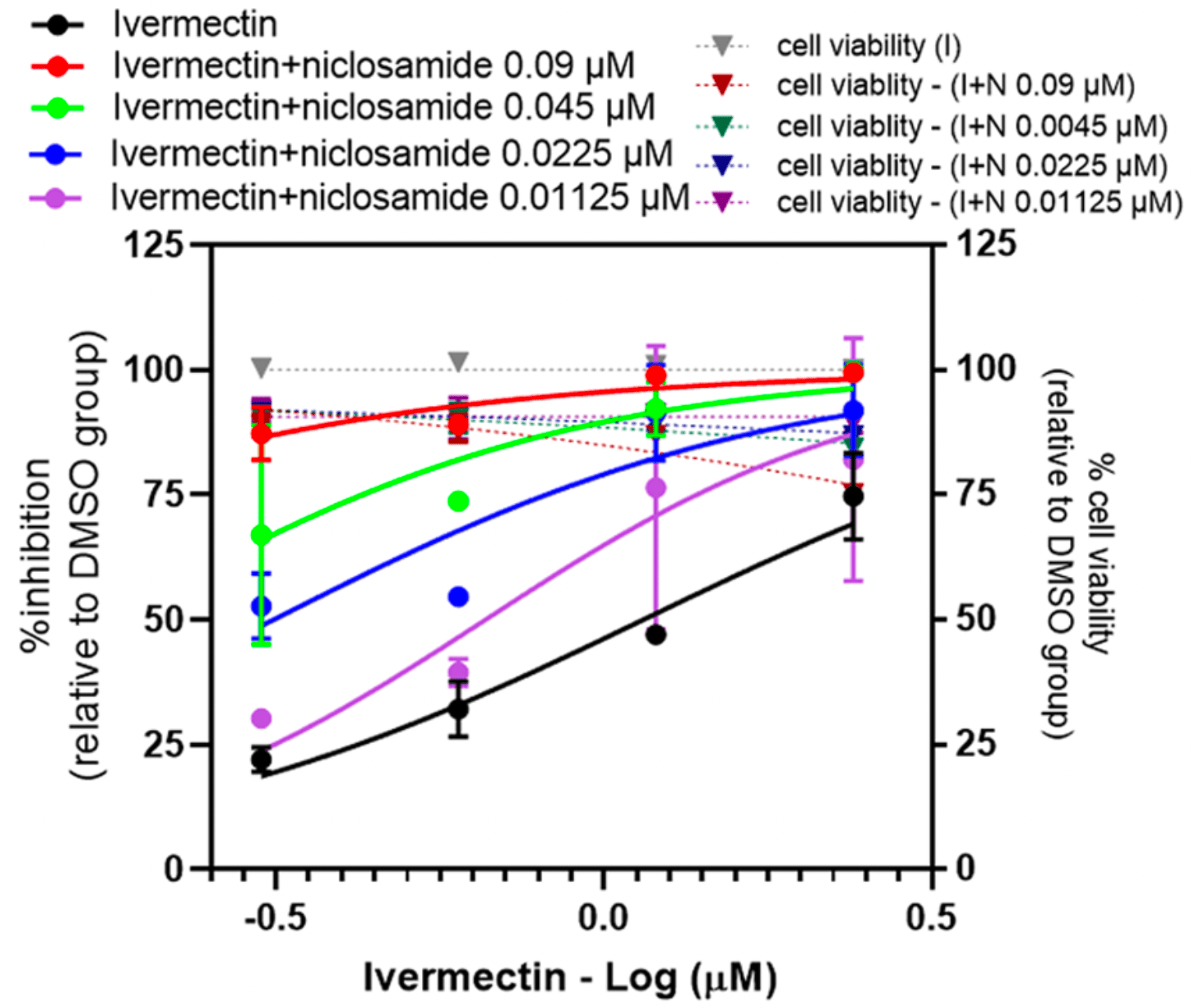 Jitobaom et al., 18 Jun 2022, peer-reviewed, 8 authors.
Contact: prasert.aue@mahidol.ac.th (corresponding author).
In Vitro studies are an important part of preclinical research, however results may be very different in vivo.