Virtual Screening Reveals Potential Anti-Parasitic Drugs Inhibiting the Receptor Binding Domain of SARS-CoV-2 Spike protein
et al., Journal of Virology & Antiviral Research
In Silico study identifying 32 anti-parisitic compounds effectively inhibiting the RBD of the SARS-CoV-2 spike protein, with ivermectin being one of the top compounds.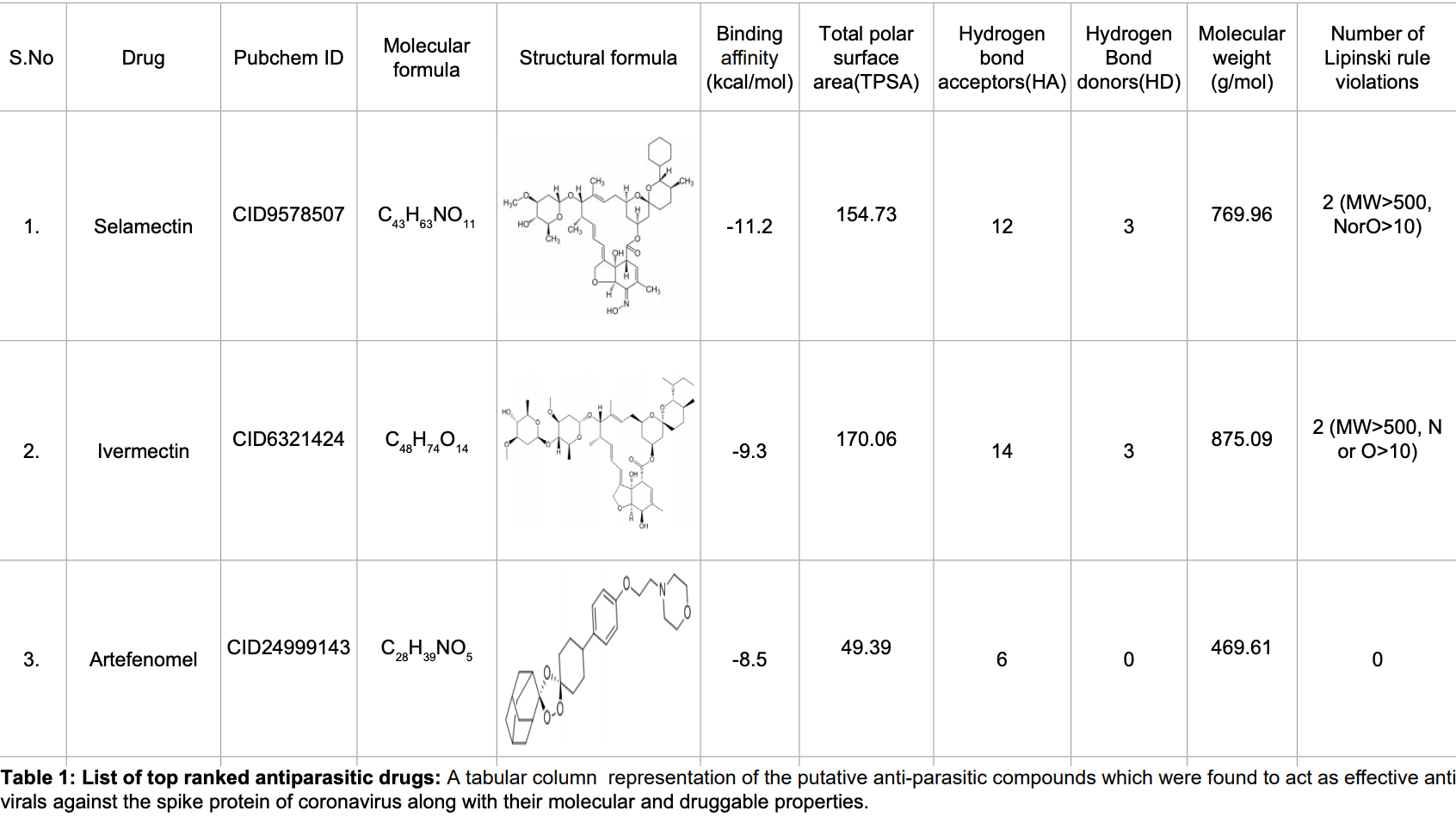 Muthusamy et al., 8 Jul 2021, peer-reviewed, 5 authors.
In Silico studies are an important part of preclinical research, however results may be very different in vivo.