The Binding mechanism of ivermectin and levosalbutamol with spike protein of SARS-CoV-2
et al., Structural Chemistry,
In Silico analysis predicting that ivermectin has a large binding affinity for the SARS-CoV-2 spike protein. Three different computer modeling techniques show that ivermectin can inhibit SARS-CoV-2 entrance via hACE2.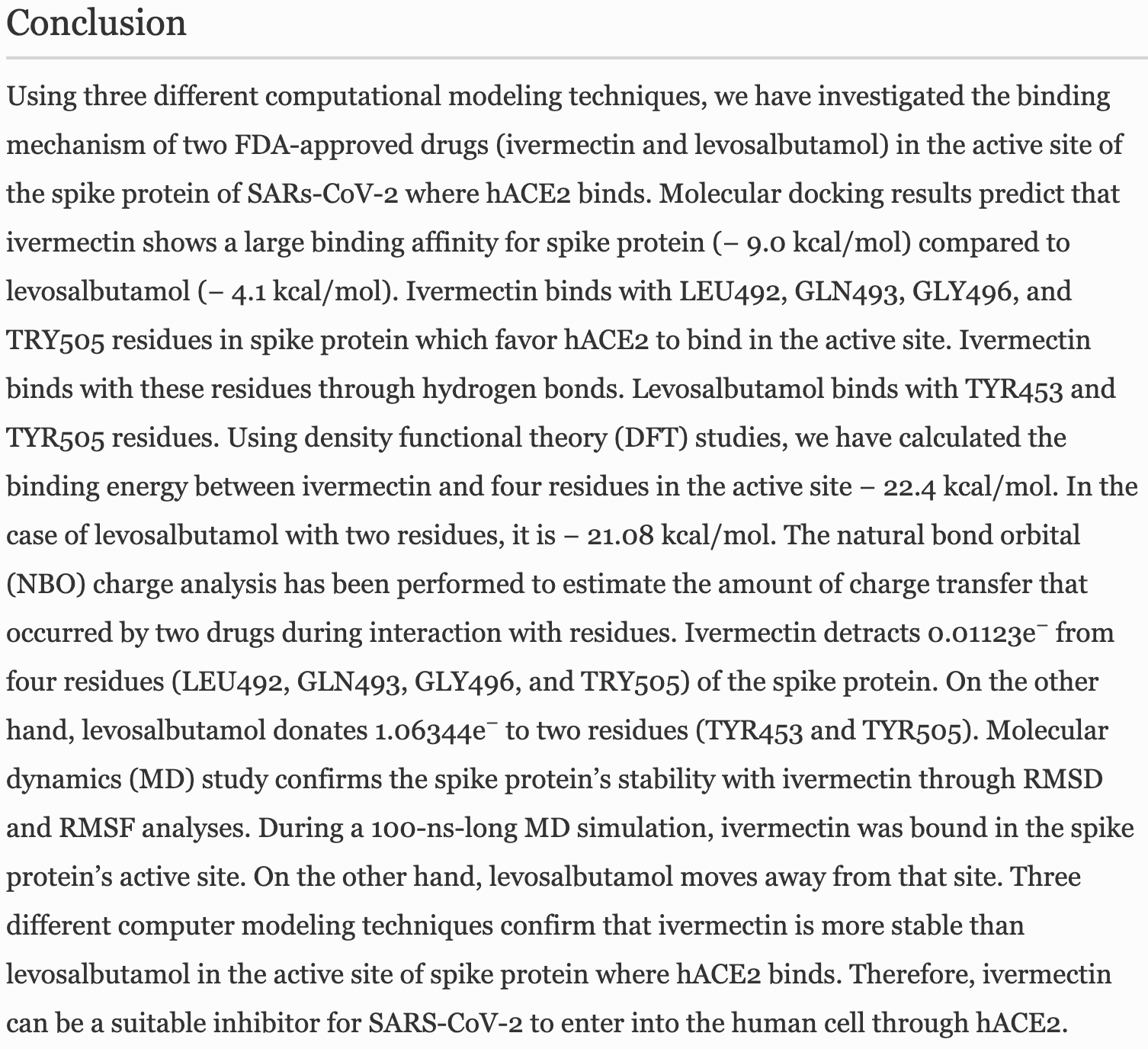 Saha et al., 1 Mar 2021, preprint, 2 authors.
In Silico studies are an important part of preclinical research, however results may be very different in vivo.