SIT1 transporter as a potential novel target in treatment of COVID-19
, S., Biomolecular Concepts,
Review of the potential connections between SLC6A20/SIT1, ACE2, Type 2 Diabetes, and COVID-19 severity. This provides another potential mechanism of action for ivermectin as a partial agonist of glycine-gated chloride channels, interfering with cytokine storm by inducing activation of glycine receptors. Author recommends investigating targeting of the SIT1 transporter and glycine levels in the treatment of COVID-19, particularly for severe cases associated with hyperglycemia, inflammation, and T2D.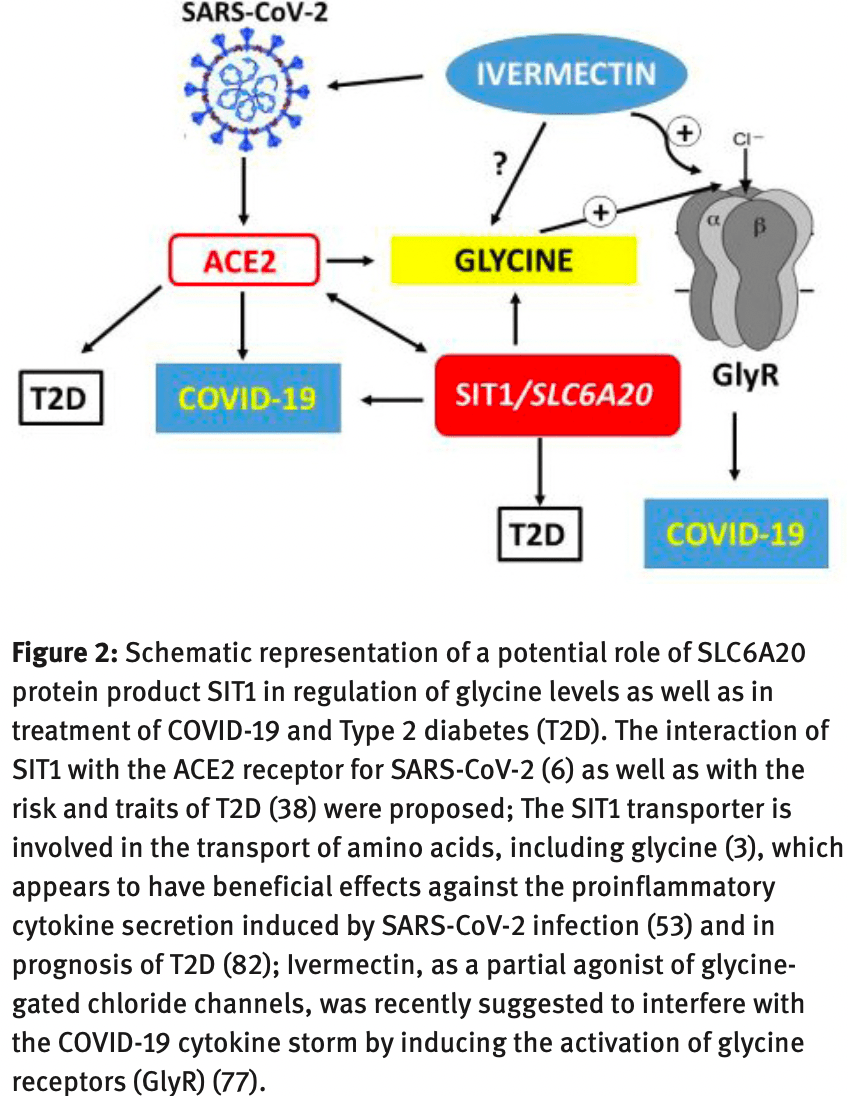 Semiz et al., 30 Dec 2021, peer-reviewed, 1 author.