Retrospective 965 late stage (44% severe, 27% ICU) hospitalized patients in India, showing no significant difference with ivermectin treatment. Overall mortality was very high, suggesting very late treatment. The low non-weight-adjusted dose may not be very effective with such late stage patients. 210 patients were excluded due to early discharge, which may have been patients with earlier onset that are more likely to benefit with ivermectin. Age grouping is very unusual with no breakdown of ages for the 71% of patients >45. Numbers may be unreliable, e.g., cardiovascular disease counts and/or percentages for IVM appear incorrect. Details of adjustments are not provided.
risk of death,

2.8% lower

, RR 0.97, p = 0.82
, treatment 53 of 171 (31.0%), control 254 of 794 (32.0%), NNT 100, odds ratio converted to relative risk.
Effect extraction follows pre-specified rules prioritizing more serious outcomes. Submit updates
This study is excluded in the after exclusion results of meta analysis: exclusion of patients in less severe condition, data/analysis concerns.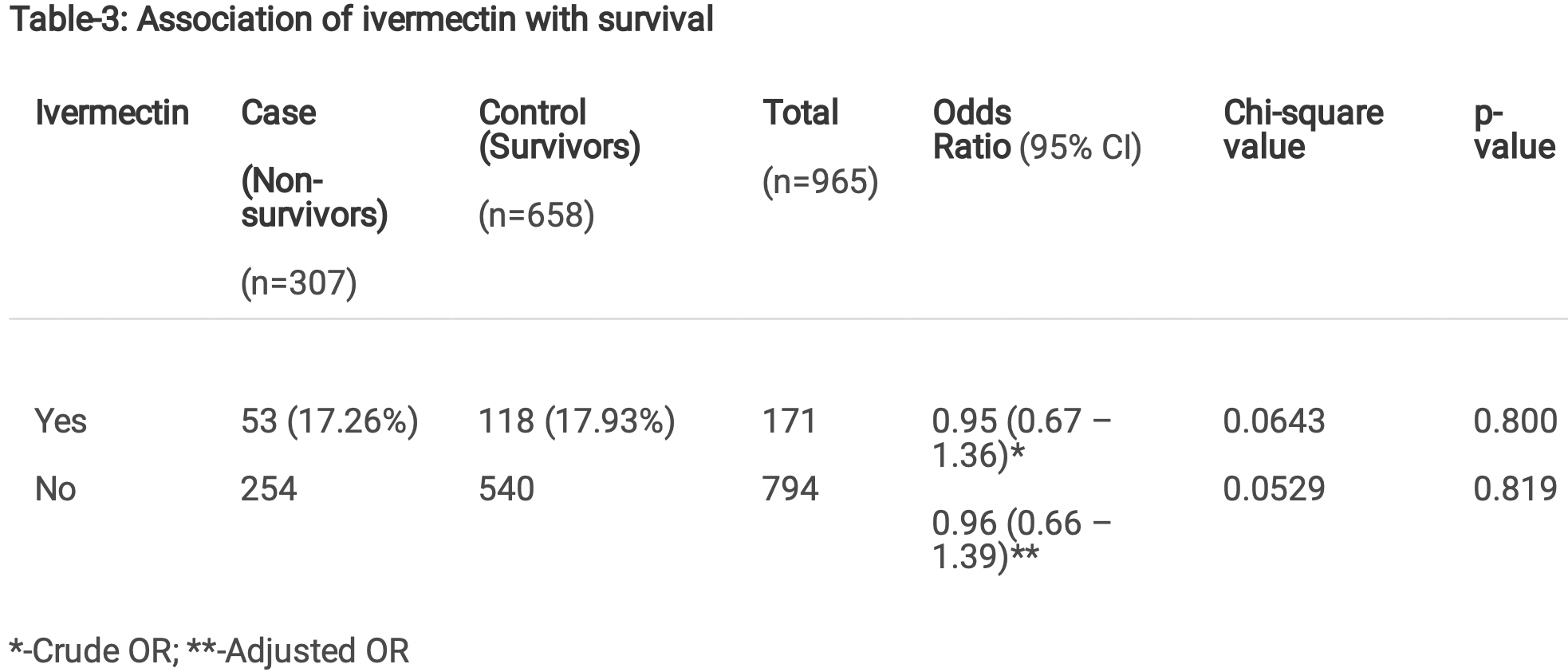 Ravikirti et al., 6 Apr 2022, retrospective, India, preprint, 7 authors, study period 1 April, 2021 - 15 May, 2021, dosage varies.