Prophylaxis study using ivermectin and iota-carrageenan showing 0 of 788 cases from treated healthcare workers, compared to 237 of 407 control.The authors later reported that carrageenan is not necessary in this protocol
[youtube.com]
.See
[doyourownresearch.substack.com]
for discussion of issues with this trial.
risk of case,

99.9% lower

, RR 0.001, p < 0.001
, treatment 0 of 788 (0.0%), control 237 of 407 (58.2%), NNT 1.7, relative risk is not 0 because of continuity correction due to zero events (with reciprocal of the contrasting arm).
Effect extraction follows pre-specified rules prioritizing more serious outcomes. Submit updates
This study is excluded in the after exclusion results of meta analysis: concern about potential data issues.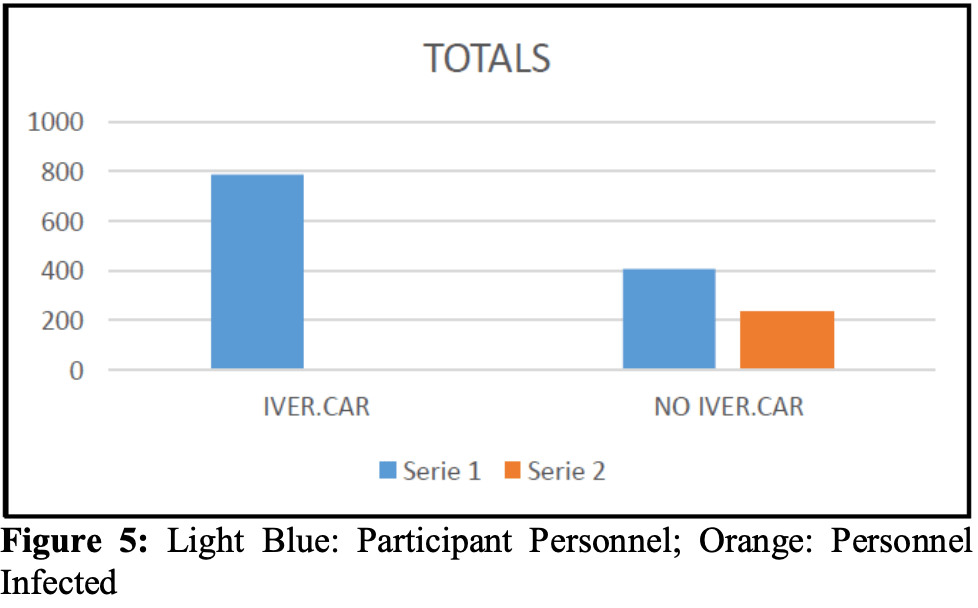 Carvallo et al., 17 Nov 2020, prospective, Argentina, peer-reviewed, 4 authors, dosage 12mg weekly, this trial uses multiple treatments in the treatment arm (combined with iota-carrageenan) - results of individual treatments may vary.