Retrospective 188 hospitalized patients in Pakistan, 90 treated with ivermectin, showing no significant differences with treatment. The ivermectin group had more severe disease (66% vs 58%, with 6x higher risk for severe disease patients), and more male patients (70% vs. 65%). Higher use of remdesivir and steroids in the ivermectin group also suggests that ivermectin was more likely to be given to patients in more severe condition. There were no side effects seen with ivermectin. Authors note that significantly improved ferritin levels were seen with treatment. Authors state that ivermectin patients received 2 12mg doses, 24 hours apart, but later state that the dosage was not standardized.
risk of death,

9.0% higher

, RR 1.09, p = 1.00
, treatment 5 of 90 (5.6%), control 5 of 98 (5.1%), unadjusted.
hospitalization time,

8.0% higher

, relative time 1.08, p = 0.40
, treatment 90, control 98, unadjusted, Table 3, mean number of days.
Effect extraction follows pre-specified rules prioritizing more serious outcomes. Submit updates
This study is excluded in the after exclusion results of meta analysis: substantial unadjusted
confounding by indication
likely; unadjusted results with no group details.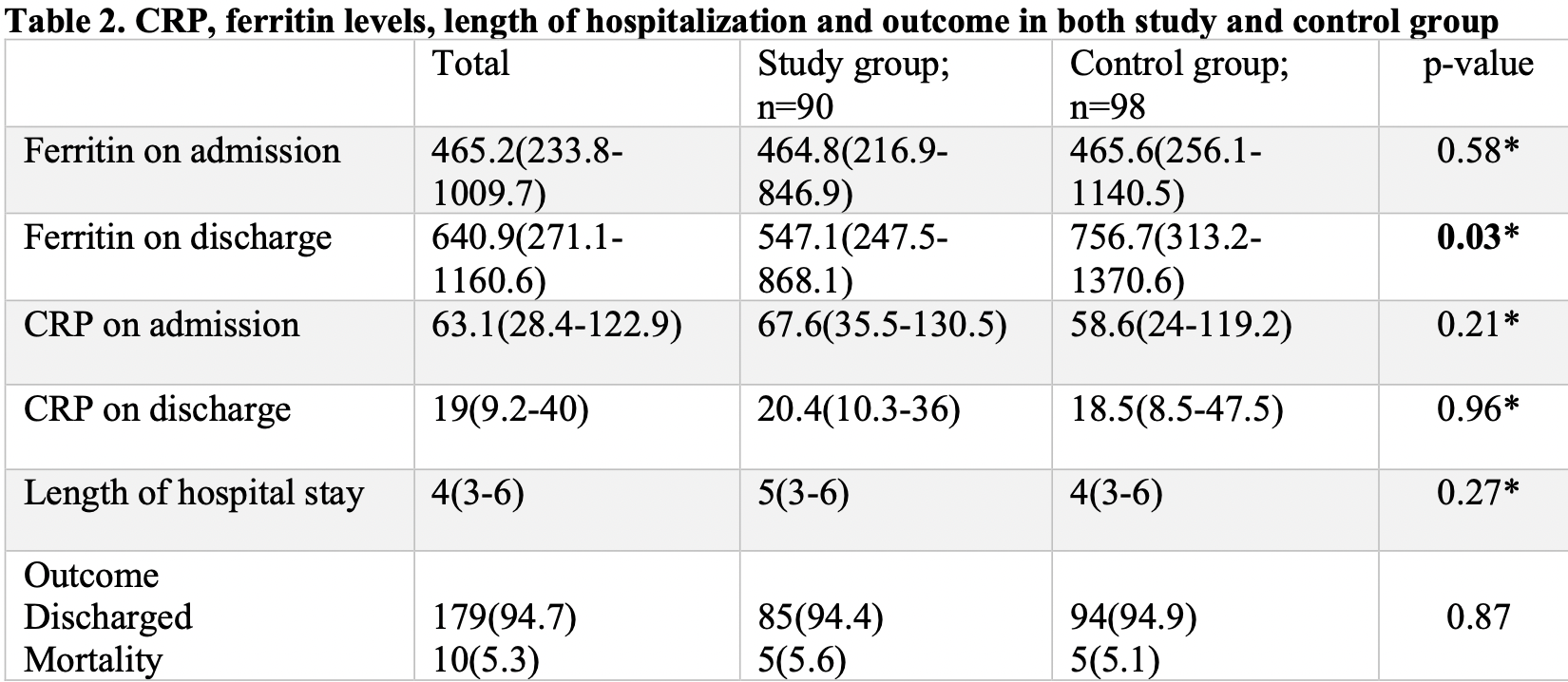 Zubair et al., 18 Jan 2022, retrospective, Pakistan, peer-reviewed, 8 authors, study period October 2020 - February 2021, dosage 12mg single dose.
Contact: muhammad.irfan@aku.edu.