Ivermectina en agentes de salud e IVERCOR COVID19
, Preliminary Results (Preprint)
Report on ivermectin prophylaxis in a hospital in Argentina showing lower cases for healthcare workers taking ivermectin. Results have been published in the press
[lanacion.com.ar]
(interim results), and a presentation posted online:
[]
, however there is no formal publication to date.These results would be expected to receive priority publication due to the predicted impact on the pandemic and confirmation of previous prophylaxis studies. The lack of formal publication suggests a negative publication bias that may be due to politicization in the authors' location.Note that this prophylaxis study is different to the Vallejos early treatment trial.
risk of case,

73.4% lower

, RR 0.27, p < 0.001
, treatment 13 of 389 (3.3%), control 61 of 486 (12.6%), NNT 11.
Effect extraction follows pre-specified rules prioritizing more serious outcomes. Submit updates
This study is excluded in the after exclusion results of meta analysis: minimal details provided.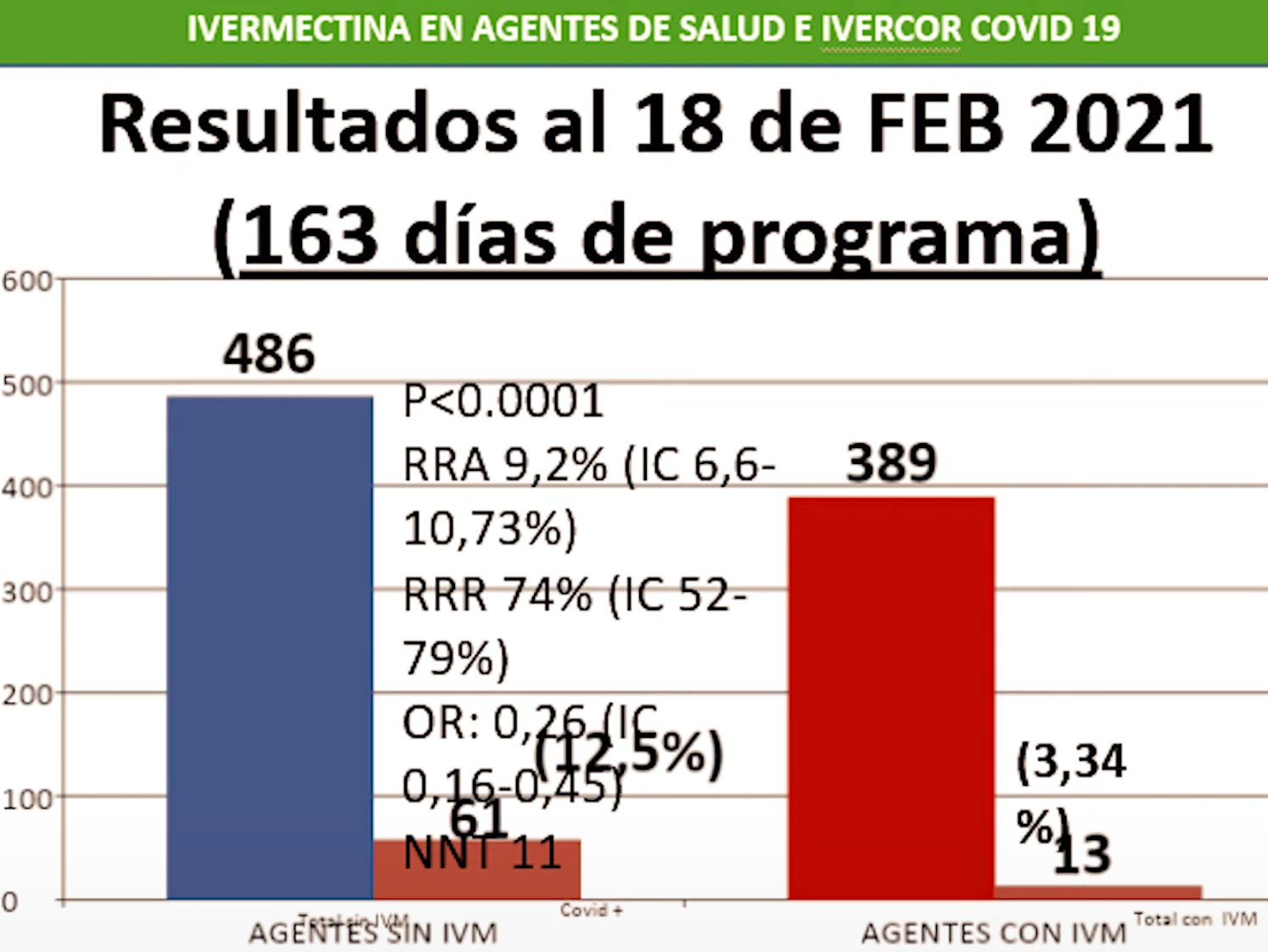 IVERCOR PREP et al., 20 Dec 2020, retrospective, Argentina, preprint, 1 author, dosage 12mg weekly.