Retrospective study of the 31 onchocerciasis-endemic countries using the community-directed treatment with ivermectin (CDTI) and the 22 non-endemic countries in Africa, showing significantly lower mortality per capita in the countries using ivermectin.
risk of death,

88.2% lower

, RR 0.12, p = 0.002
, relative mean mortality per million.
Effect extraction follows pre-specified rules prioritizing more serious outcomes. Submit updates
This study is excluded in the after exclusion results of meta analysis: not a typical trial, analysis of African countries that used or did not use ivermectin prophylaxis for parasitic infections.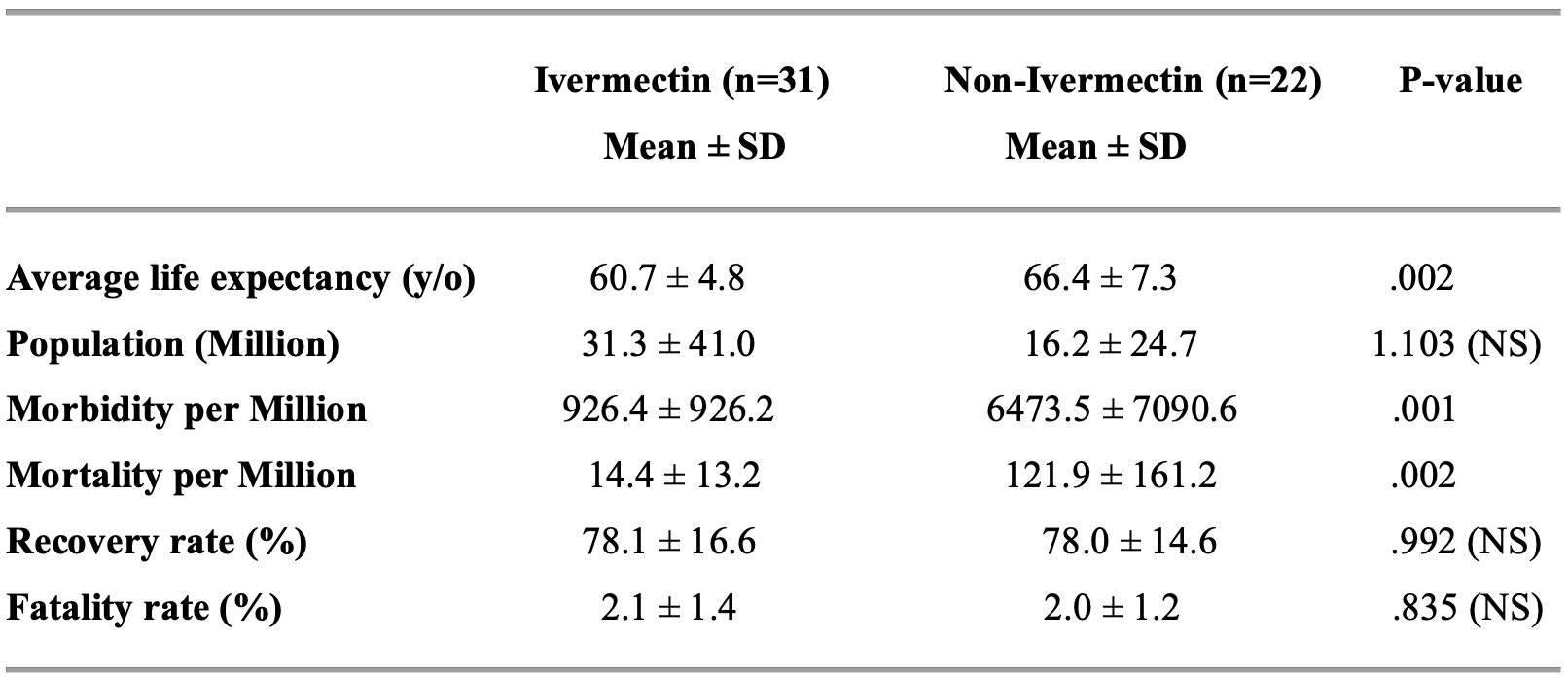 Tanioka et al., 26 Mar 2021, retrospective, ecological study, multiple countries, preprint, 3 authors, dosage 200μg/kg, dose varied, typically 150-200μg/kg.