Retrospective 1,418 very late stage (46% mortality) patients in Peru, showing higher mortality with ivermectin. There is strong
confounding by indication
, for example 48% of patients with baseline SpO
2
<70% were treated compared with 22% for SpO
2
>95%. The more extreme Cox result compared to the event counts also supports this. There may also be significant
confounding by time
with SOC changing substantially over the first few months of the pandemic. Patients may overlap with those in
[Soto-Becerra]
. The results in the table and text do not match.
risk of death,

41.0% higher

, HR 1.41, p = 0.001
, treatment 280 of 484 (57.9%), control 374 of 934 (40.0%), adjusted per study, multivariable.
Effect extraction follows pre-specified rules prioritizing more serious outcomes. Submit updates
This study is excluded in the after exclusion results of meta analysis: substantial unadjusted
confounding by indication
likely; substantial
confounding by time
possible due to significant changes in SOC and treatment propensity near the start of the pandemic.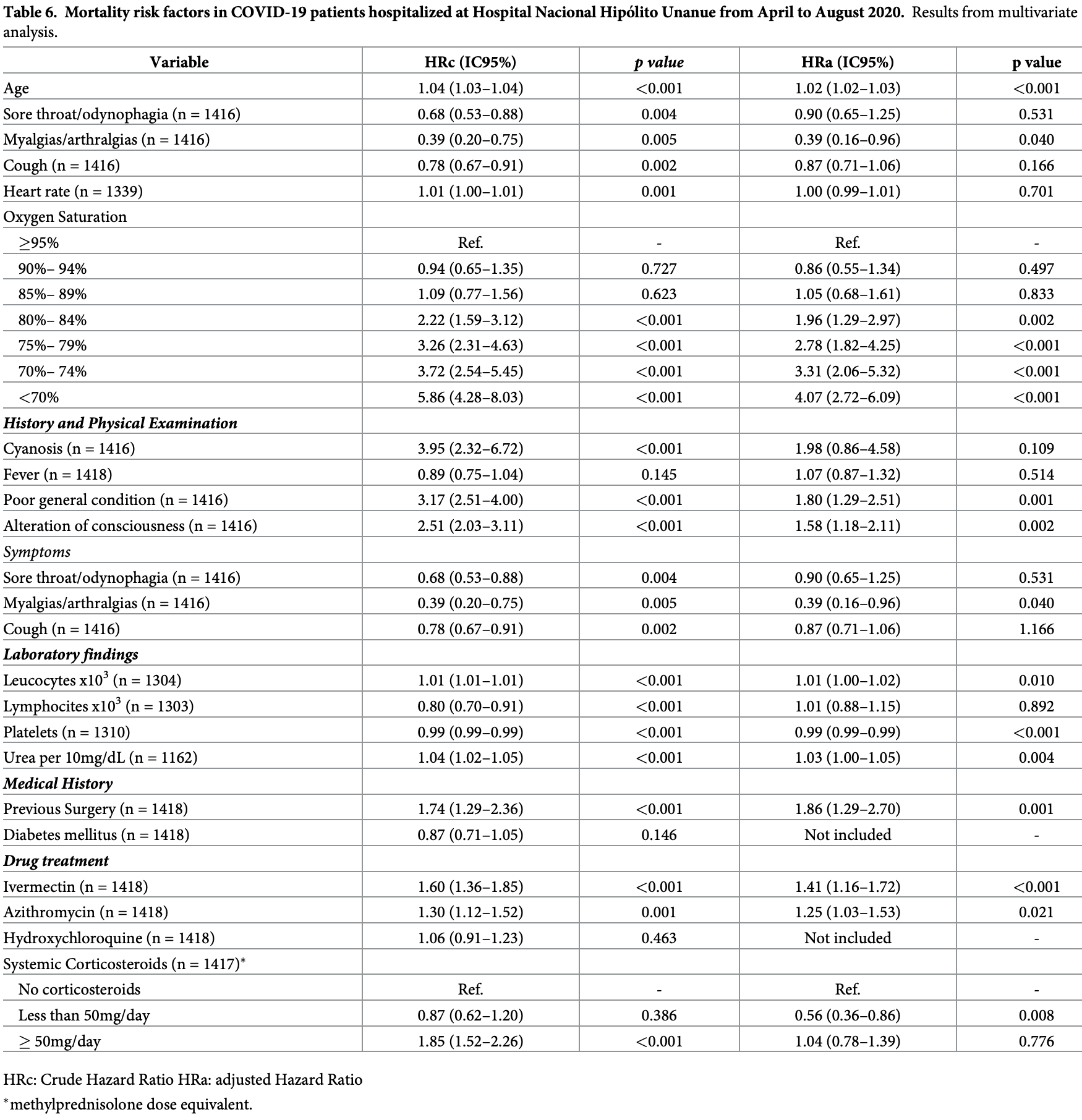 Soto et al., 2 Mar 2022, retrospective, Peru, peer-reviewed, median age 58.0, 10 authors, study period April 2020 - August 2020, dosage not specified.