Retrospective 444 hospitalized patients in Pakistan, showing lower mortality with ivermectin treatment in unadjusted results, not reaching statistical significance. Ivermectin was mostly used with patients in severe condition. Dose ranged from 12mg to 36mg for up to seven days.
risk of death,

63.7% lower

, RR 0.36, p = 0.09
, treatment 3 of 73 (4.1%), control 42 of 371 (11.3%), NNT 14.
Effect extraction follows pre-specified rules prioritizing more serious outcomes. Submit updates
This study is excluded in the after exclusion results of meta analysis: unadjusted results with no group details.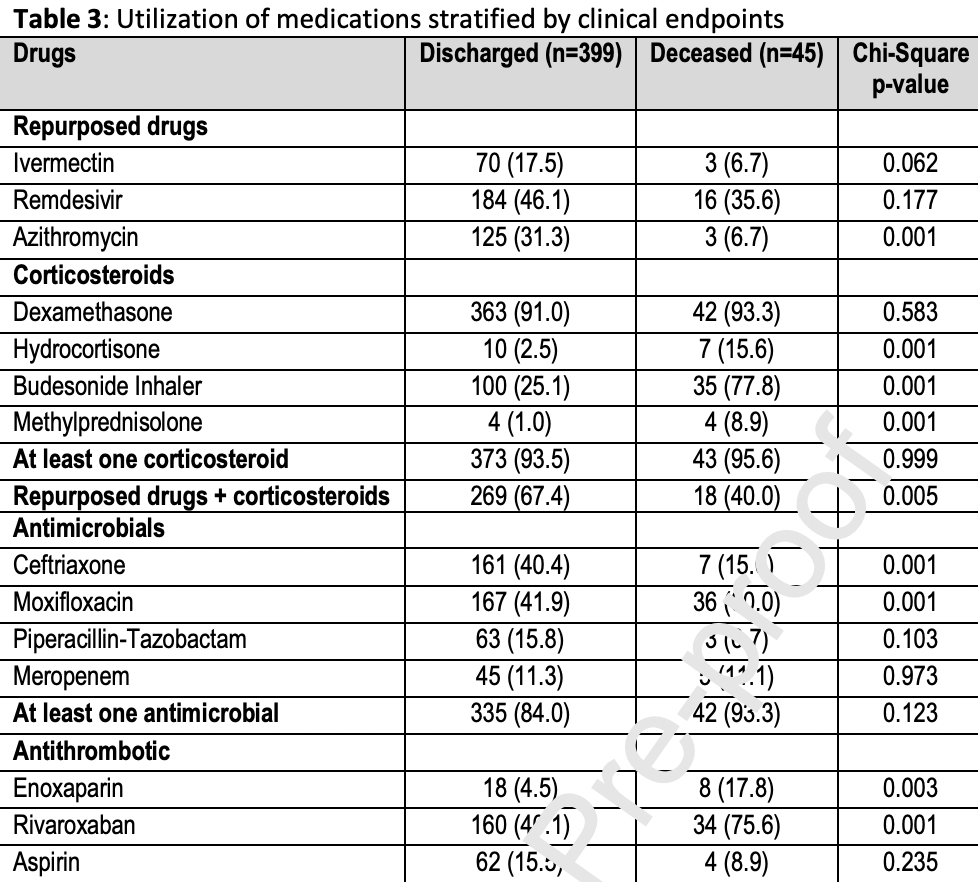 Mustafa et al., 29 Dec 2021, retrospective, Pakistan, peer-reviewed, 7 authors, dosage varies.