The Use of Compassionate Ivermectin in the Management of SymptomaticOutpatients and Hospitalized Patients with Clinical Diagnosis of Covid-19 at theCentro Medico Bournigal and at the Centro Medico Punta Cana, GrupoRescue, Dominican Republic, from May 1 to August 10, 2020
et al., J. Clinical Trials (date from earlier preprint)
The Use of Compassionate Ivermectin in the Management of SymptomaticOutpatients and Hospitalized Patients with..
,
J. Clinical Trials (date from earlier preprint)
,
Retrospective 3,099 outpatients treated with ivermectin in an ER. Of 2,706 treated on an outpatient basis, 18 were subsequently hospitalized, 2 in the ICU, and there was one death (0.04%).The average treatment delay for patients treated on an outpatient basis was 3.6 days, compared to 6.9 days for hospitalized patients, and 7.8 days for ICU patients.For the 300 late treatment hospitalized patients there was 3 deaths. For the 111 very late treatment ICU patients there was 34 deaths.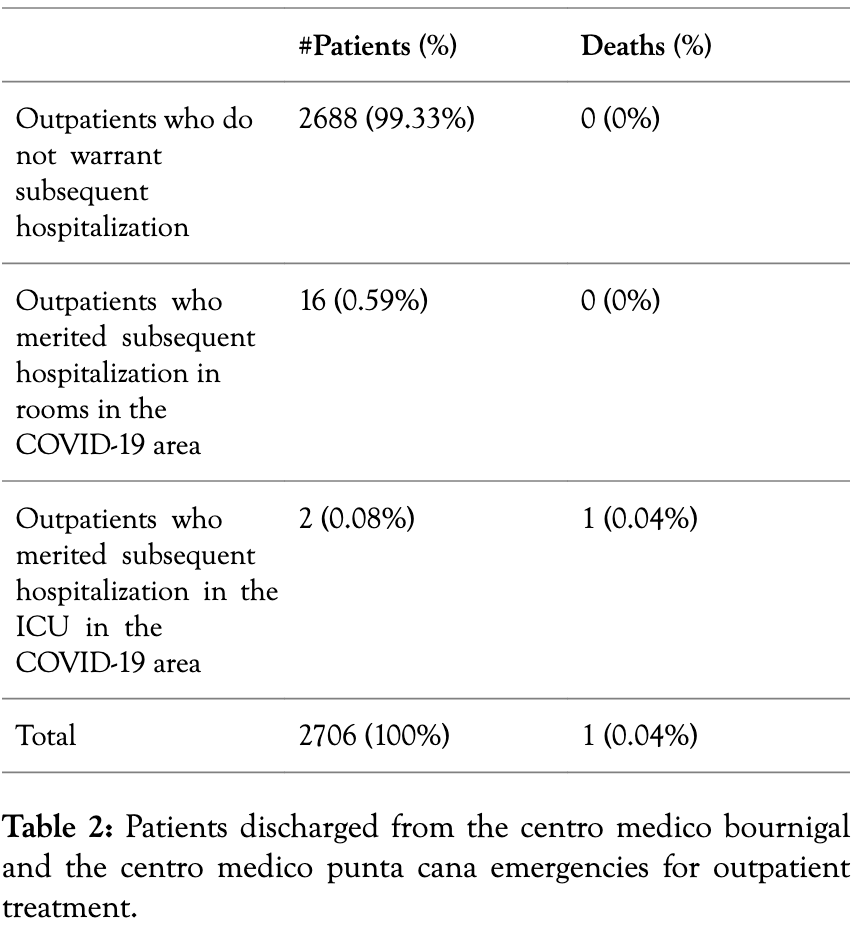 Morgenstern et al., 3 Nov 2020, peer-reviewed, 14 authors.