COVID-19: The Ivermectin African Enigma
Study of African Programme for Onchocerciasis Control (APOC) countries, which used ivermectin, with non-APOC countries in Africa, showing 28% lower mortality for APOC countries, relative risk RR = 0.72 [0.67-0.78]. See also
[colombiamedica.univalle.edu.co]
and the author's response
[colombiamedica.univalle.edu.co (B)]
.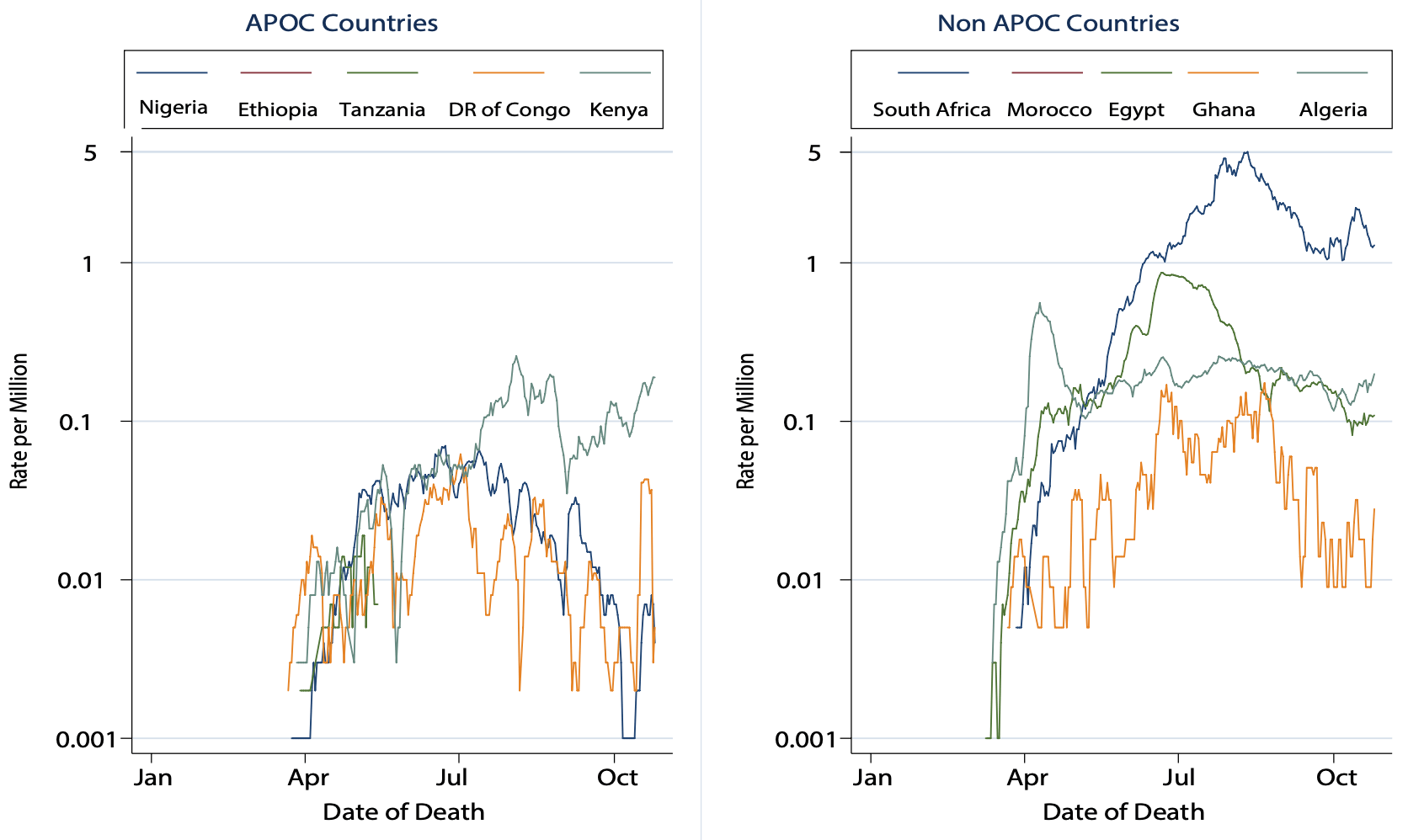 Guerrero et al., 22 Oct 2020, peer-reviewed, 5 authors.
Abstract: ORIGINAL ARTICLE COVID-19: The Ivermectin African Enigma COVID-19: El enigma africano de la ivermectina Rodrigo Guerrero1 , Luis Eduardo Bravo2,3 Ardila5 , Esteban Guerrero6 ,Edgar Muñoz4 ,Elvia Karina Grillo luis.bravo@correounivalle.com 1 Universidad del Valle, Instituto de Investigación y Desarrollo en Prevención de la Violencia y Promoción de la Convivencia Social, CISALVA, Cali, Colombia., 2 Universidad del Valle, Facultad de Salud, Escuela de Medicina, Departamento de Patología, Cali, Colombia, 3 Registro Poblacional de Cáncer, Cali, Colombia. 4 University of Texas , Health Science Center San Antonio, Texas, USA. 5 Universidad del Valle, Facultad de Salud, Doctorado en Salud, Cali, Colombia. 6 Barbara & Frick. Bogotá. Colombia. Abstract
Please send us corrections, updates, or comments. Vaccines and treatments are complementary. All practical, effective, and safe means should be used based on risk/benefit analysis. No treatment, vaccine, or intervention is 100% available and effective for all current and future variants. We do not provide medical advice. Before taking any medication, consult a qualified physician who can provide personalized advice and details of risks and benefits based on your medical history and situation.
FLCCC
and
WCH
provide treatment protocols.
Submit