Retrospective COVID+ hospitalized patients in Uganda, showing no statistically significant difference in mortality with ivermectin, however there were only 7 patients receiving ivermectin.
risk of death,

96.8% lower

, RR 0.03, p = 0.31
, treatment 7, control 474, adjusted per study, inverted to make RR<1 favor treatment, odds ratio converted to relative risk, multivariable, control prevalance approximated with overall prevalence.
Effect extraction follows pre-specified rules prioritizing more serious outcomes. Submit updates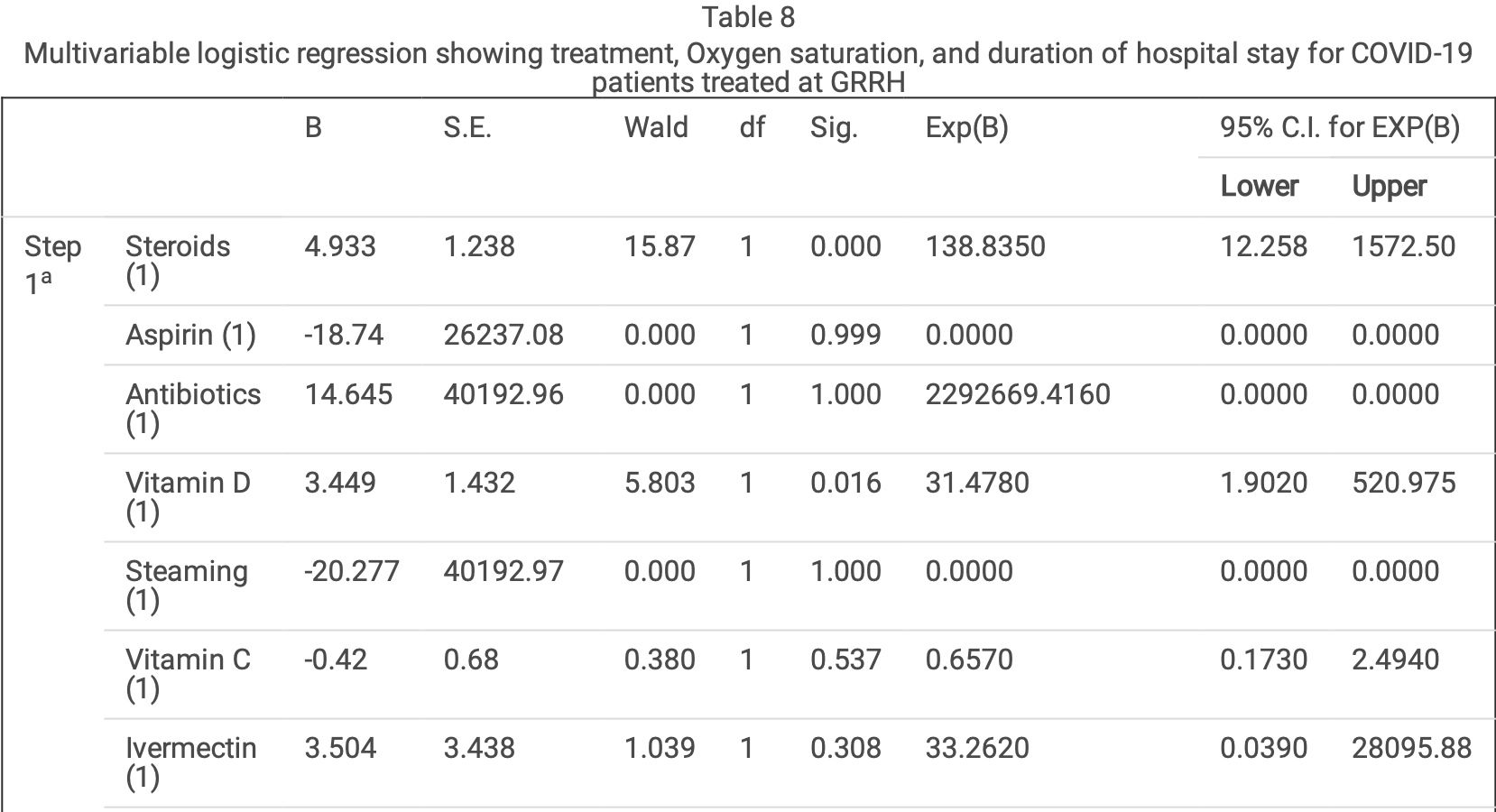 Baguma et al., 28 Dec 2021, retrospective, Uganda, preprint, 16 authors, study period March 2020 - October 2021, dosage not specified.