Clinical Variants, Characteristics, and Outcomes Among COVID-19 Patients: A Case Series Analysis at a Tertiary Care Hospital in Karachi, Pakistan
Retrospective 165 hospitalized patients in Pakistan showing unadjusted lower mortality with combined ivermectin and doxycycline treatment. Details of the ivermectin group compared to other patients are not provided, however ivermectin was given to a similar percentage of patients in the mild, moderate, and severe/critical groups (34.5%, 29.1%, and 36.4%), suggesting that ivermectin treatment was not based on severity.
risk of death,

50.0% lower

, RR 0.50, p = 0.03
, treatment 17 of 110 (15.5%), control 17 of 55 (30.9%), NNT 6.5.
Effect extraction follows pre-specified rules prioritizing more serious outcomes. Submit updates
This study is excluded in the after exclusion results of meta analysis: unadjusted results with no group details.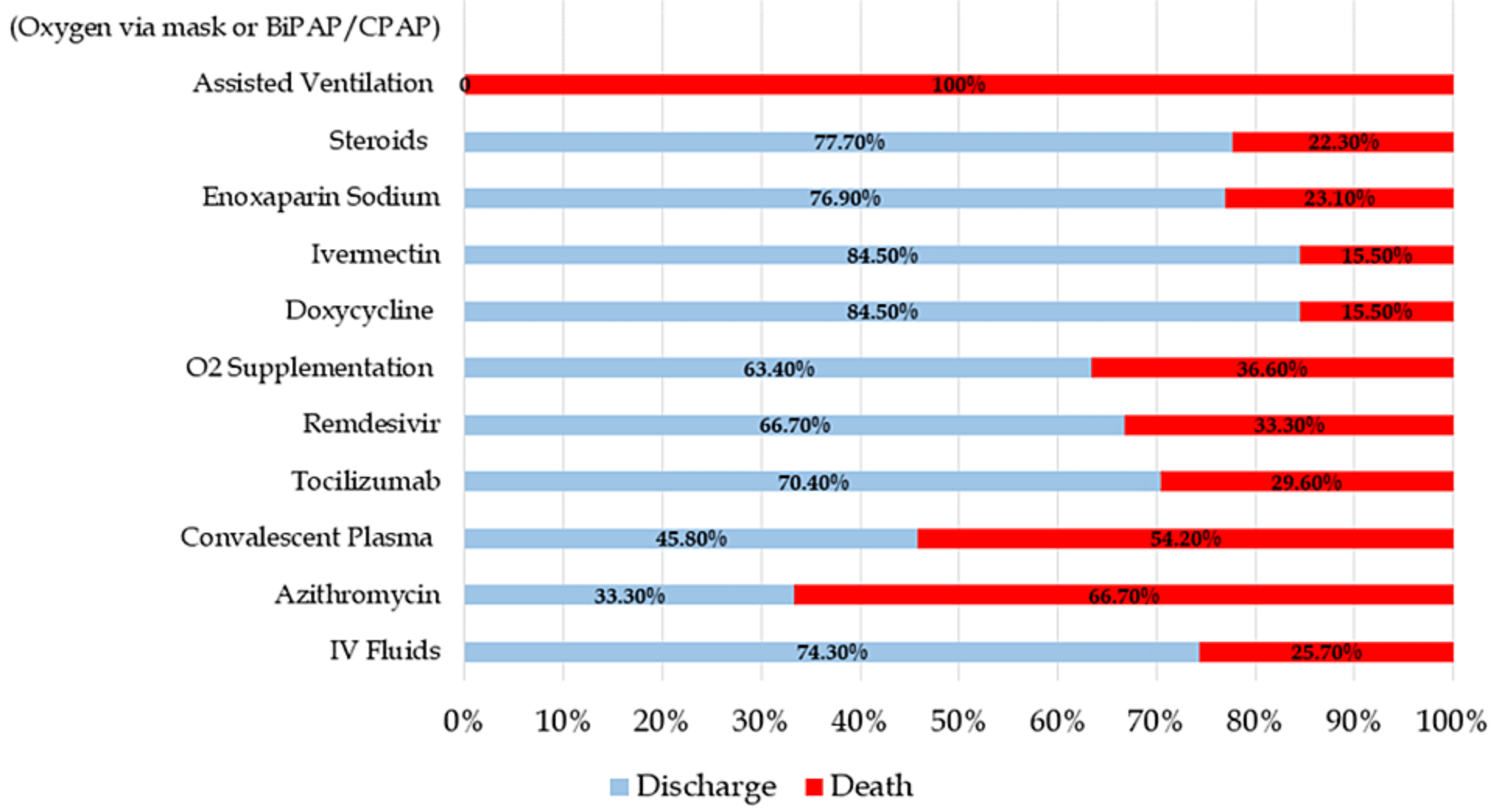 Ahsan et al., 29 Apr 2021, retrospective, Pakistan, peer-reviewed, 10 authors, dosage 150μg/kg days 1-2, 150-200µg/kg, this trial uses multiple treatments in the treatment arm (combined with doxycycline) - results of individual treatments may vary.