A study of impurities in the repurposed COVID-19 drug hydroxychloroquine sulfate by UHPLC-Q/TOF-MS and LC-SPE-NMR
et al., Rapid Communications in Mass Spectrometry,
Analysis of HCQ from two manufacturers showing 9 different impurities, with significantly different concentrations for each manufacturer.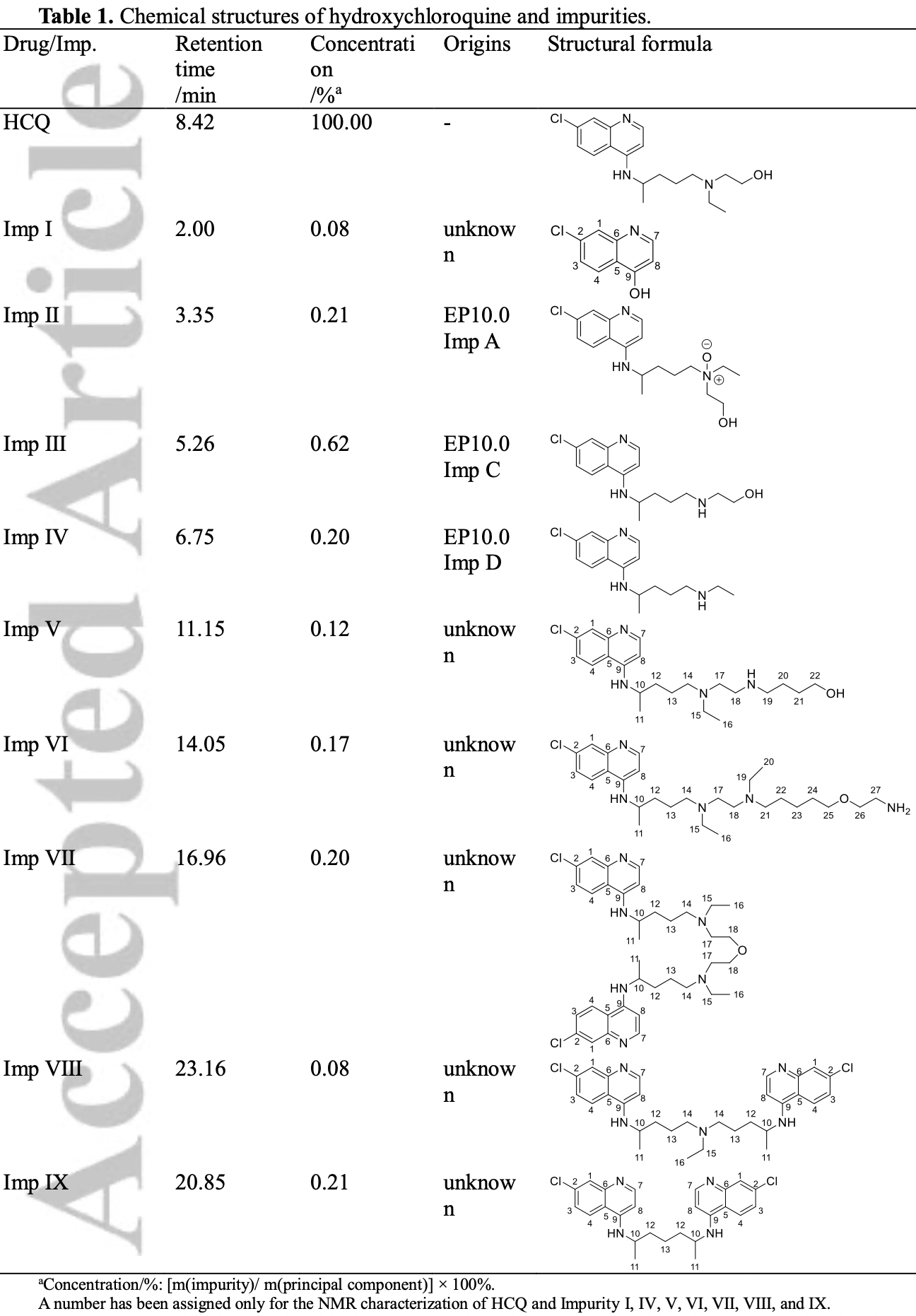 Xu et al., 26 Jul 2022, peer-reviewed, 4 authors.
Contact: clare_ruan@163.com, sunnan@zjut.edu.cn.