In Vitro study showing that omicron can efficiently enter cells via the endosomal route, independent of TMPRSS2.Bromhexine may be less effective for omicron due to the entry process moving towards TMPRSS2-independent fusion.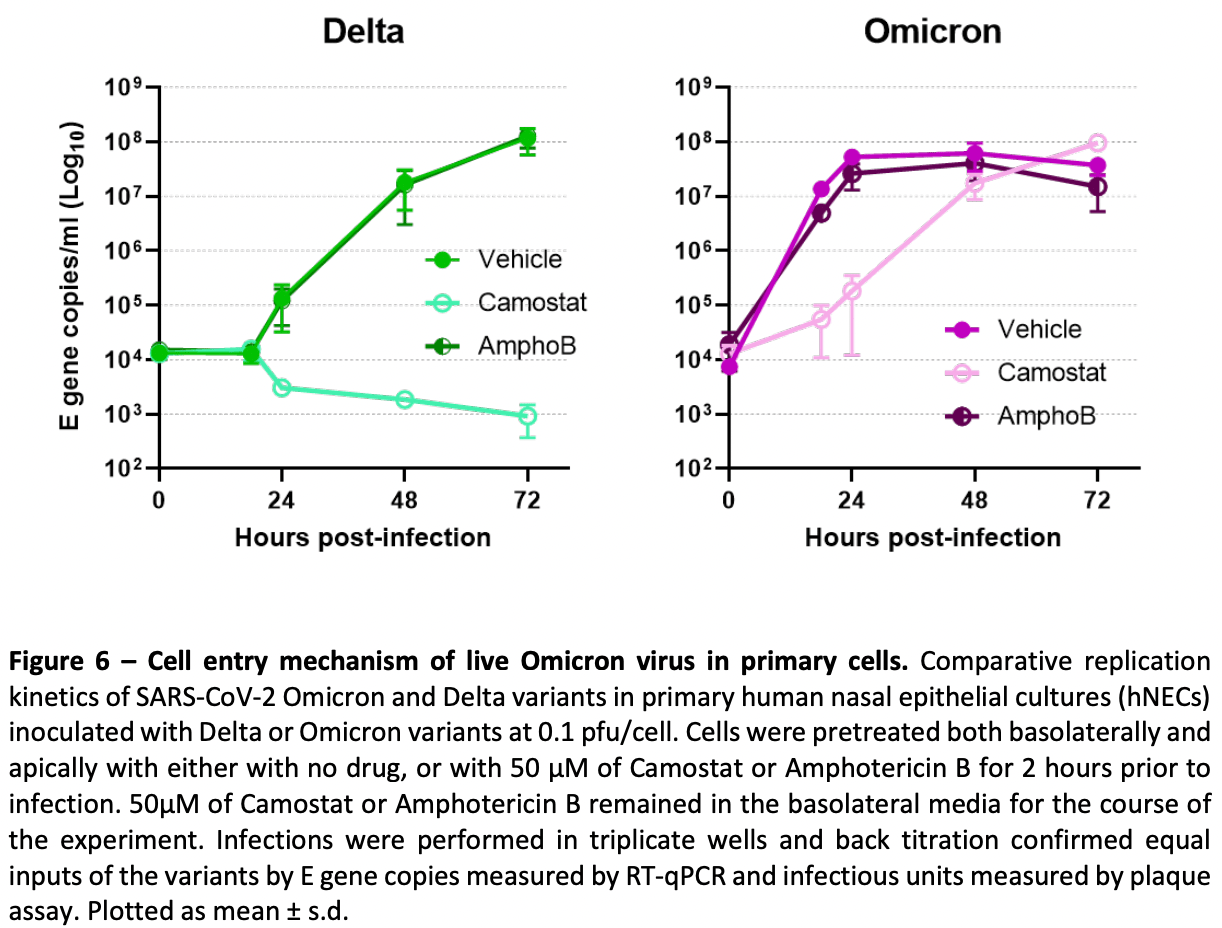 Peacock et al., 3 Jan 2022, preprint, 10 authors.
In Vitro studies are an important part of preclinical research, however results may be very different in vivo.