FLCCC Alliance Statement on the Irregular Actions of Public Health Agencies and the Widespread Disinformation Campaign Against Ivermectin
Public Statement
Analysis of the ivermectin recommendations from WHO and others, and a call to action for all citizens, scientists, and media to counter false information. Whistleblowers can submit anonymous reports and images at the bottom of this page.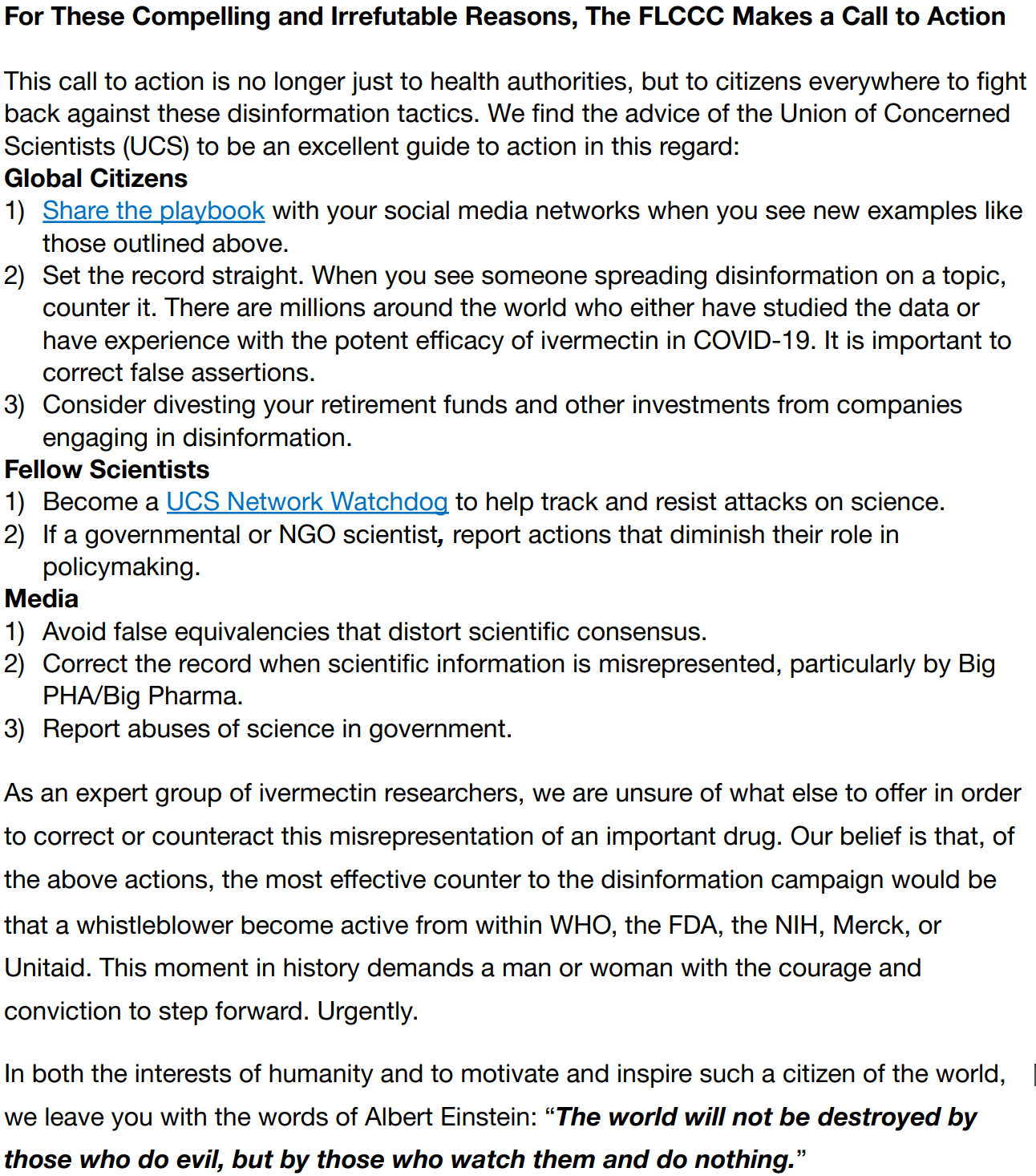 FLCCC et al., 12 May 2021, preprint, 9 authors.
Abstract: PUBLIC STATEMENT | May 12, 2021 FLCCC Alliance Statement on the Irregular Actions of Public Health Agencies and the Widespread Disinformation Campaign Against Ivermectin
Please send us corrections, updates, or comments. Vaccines and treatments are complementary. All practical, effective, and safe means should be used based on risk/benefit analysis. No treatment, vaccine, or intervention is 100% available and effective for all current and future variants. We do not provide medical advice. Before taking any medication, consult a qualified physician who can provide personalized advice and details of risks and benefits based on your medical history and situation.
FLCCC
and
WCH
provide treatment protocols.
Submit