Ivermectin in Long-Covid Patients: A Retrospective Study
Ivermectin in Long-Covid Patients: A Retrospective Study
,
Journal of Biomedical Research and Clinical Investigation, doi:10.31546/2633-8653.1008
,
Retrospective 856 patients previously admitted to hospital for COVID-19 in Argentina, finding that ivermectin improved recovery from "long covid" symptoms.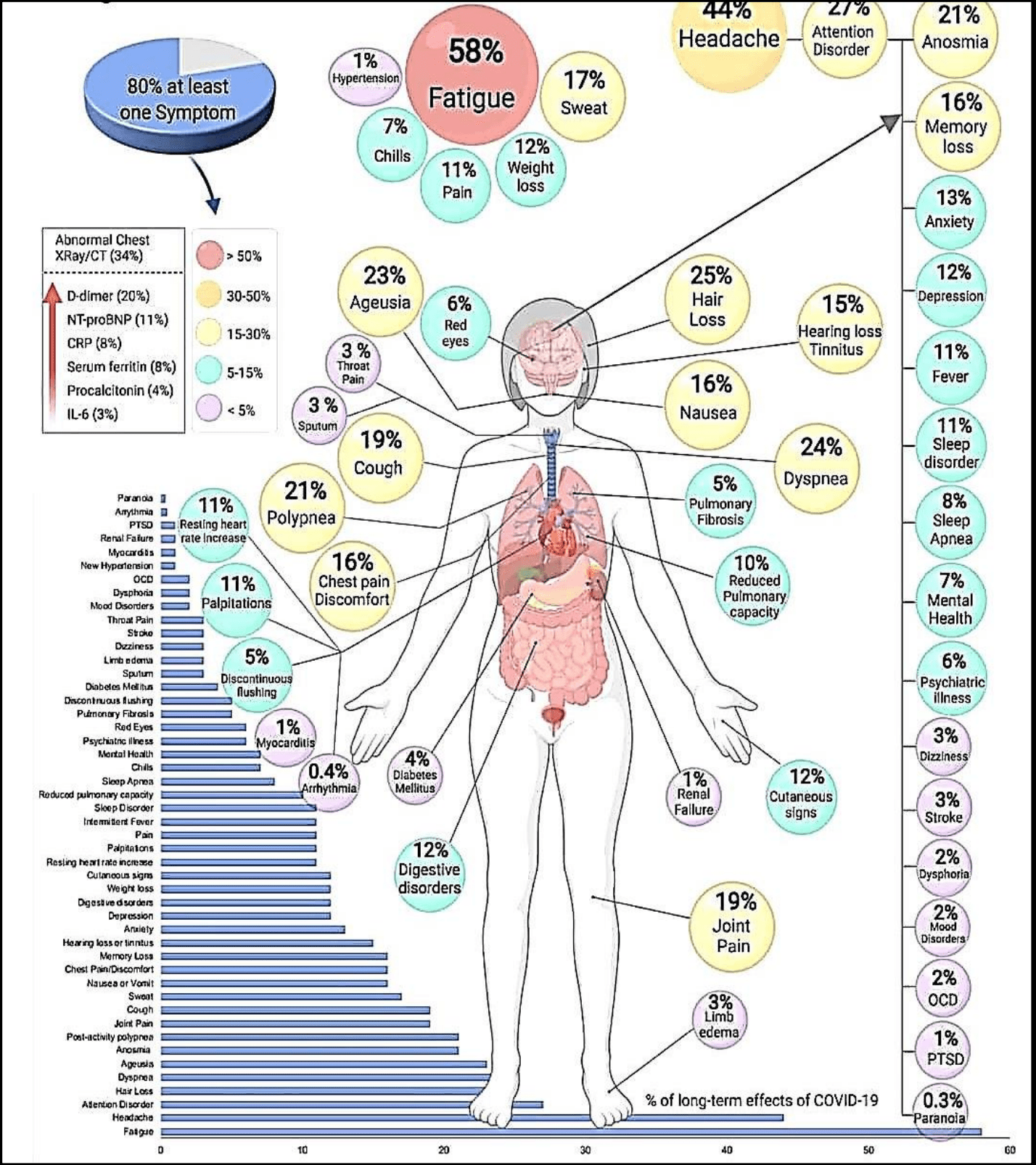 Del Franco et al., 18 Mar 2021, peer-reviewed, 3 authors.
Abstract: Journal of Biomedical Research and Clinical Investigation Research ISSN:2633-8653 Ivermectin IN Long-Covid Patients: A Retrospective Study Del Franco Haroldo1*, Carvallo Hector2, Hirsch Roberto3 1 Neumologist, Mercante Public Hospital, Argentina Professor of Internal Medicine, U.A.I, Argentina 3 Professor of Professor of Infectology, U.B.A. Buenos Aires, Argentina 2 Abstract Long COVID convalescence has become a major issue in COVID infection. The variety and magnitude of sequelae has, so far, baffled scientific community, and no measure has proved to be both useful and reliable in diminishing and/or shortening it. We are summarising the outcomes in 856 patients previously admitted at a Public Hospital in the Province of Buenos Aires, due to moderate/severe COVID infection, who surmounted the infection and could be released later on. We selected those whose symptoms, and mainly, the duration of them- could be attributed to long convalescence (long haulers). In them, a simple post-COVID treatment with ivermectin (IVM) was applied, thus provoking a faster reduction of manifestations. Keywords: long COVID, Ivermectin, long haulers.
Please send us corrections, updates, or comments. Vaccines and treatments are complementary. All practical, effective, and safe means should be used based on risk/benefit analysis. No treatment, vaccine, or intervention is 100% available and effective for all current and future variants. We do not provide medical advice. Before taking any medication, consult a qualified physician who can provide personalized advice and details of risks and benefits based on your medical history and situation.
FLCCC
and
WCH
provide treatment protocols.
Submit